George Bird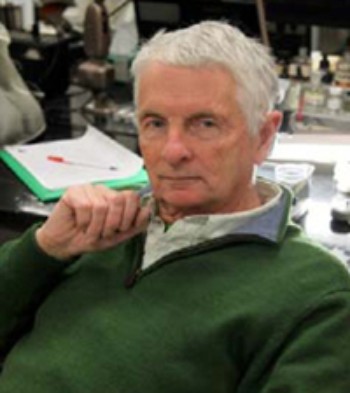 birdg@msu.edu
Telephone: 517-353-3890

Department of Entomology
Professor Emeritus and Curator
38A Natural Science
Area of Expertise:
Nematology and soil health biology
---
Dr. Bird is a Professor at Michigan State University. He is a native of New England. George spent much of his childhood on a poultry-dairy farm in southeastern Vermont and his teen years in the apple growing community of Granville, Massachusetts. Dr. Bird received his B.S. and M.S. degrees from Rutgers University (1961, 1963) and the Ph.D. degree from Cornell University (1966). Before coming to Michigan State University in 1973, he was a Research Scientist with Agriculture Canada (1966-1968) and a faculty member at the University of Georgia (1968-1973). Dr. Bird served as National Director of USDA/Sustainable Agriculture Research and Education Program (1991-1993), is a Fellow of the American Phytopathologial Society and a Fellow of the Society of Nematologists. He is in his 19th year as a member of the Board of Directors of the Rodale Institute. Among George's honors is the Michigan State University Distinguished Faculty Award. He is co-editor of the 2006 book entitled, Developing and Extending Sustainable Agriculture: A New Social Contract. His laboratory and students are involved in research on both plant parasitic nematodes and nematode community structure in relation to overall soil quality. He is also currently a participant in the Central Asia, IPM Pest Management Collaborative Research Support and Borlaug Fellow Programs.

Dr. Bird has published 89 peer reviewed journal articles, edited three books, authored 25 book chapters, 16 review articles and an additional 171 Extension publications and research reports. He also produced four educational videos. George has given 159 invited lectures in addition to 106 research presentations at scientific meetings.
Recommended Links
Outreach

Research
Microessays
Tags: arthropod research collection, nwmhrc researcher