Pasture associated laminitis prevention strategies
Register now for the March 25 webinar to learn strategies to prevent pasture-associated laminitis in your horse.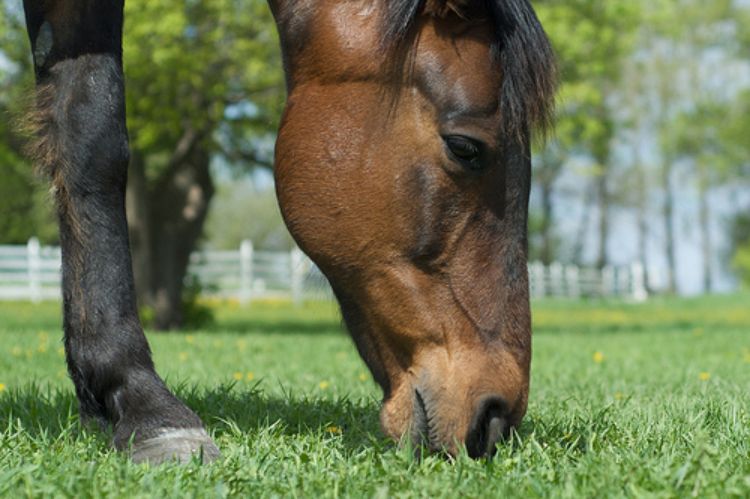 Is your horse at risk to develop laminitis this spring? Excess pasture consumption is often cited as a factor associated with the precipitation of laminitis, a devastating disease affecting horses' feet, according to Michigan State University Extension. However the relationship between pasture consumption and laminitis does not appear to be similar among all horses as some horses appear to be more at risk for developing laminitis while grazing pasture than others. Join the My Horse University and eXtension Horses free webinar on Tuesday, March 25 at 7 p.m. EDT to learn about Pasture Associated Laminitis Prevention Strategies.
Presenters Paul Siciliano and Shannon Pratt-Phillips of North Carolina State University will discuss the relationship between pasture consumption, horse-type and laminitis in the context of strategies aimed at preventing pasture-associated laminitis. Financial support for this website is provided by USA Equestrian Trust. Siciliano teaches courses in equine management and conducts research in equine nutrition and Pratt-Phillips teaches in the field of general equine science and equine nutrition, both via traditional face-to-face classes and online.