Photovoice engages adult allies on LGBTQ student issues in school
Results of a study indicate photography can be utilized to bring awareness of issues faced by LGBTQ (Lesbian, Gay, Bisexual, Transgender and Queer) students to others in their community.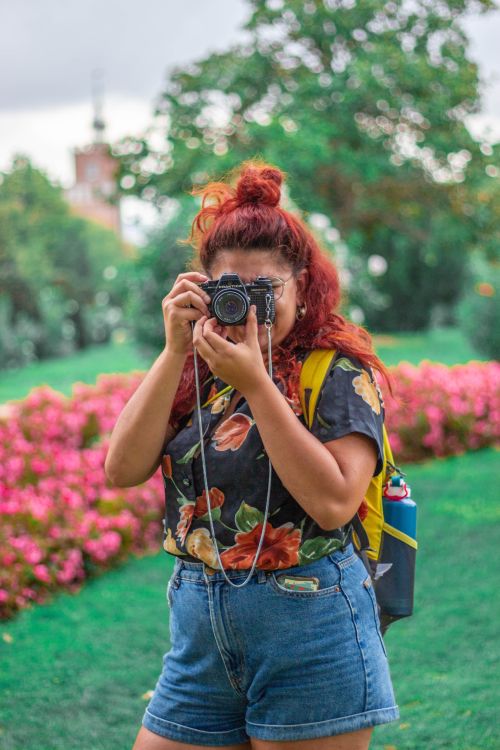 According to the data compiled in the most recently published edition of the National School Climate Survey, "Schools nationwide are hostile environments for a distressing number of LGBTQ (Lesbian, Gay, Bisexual, Transgender and Queer) students, the overwhelming majority of whom routinely hear anti-LGBTQ language and experience victimization and discrimination at school." The survey, which was conducted in 2017 by GLSEN (Gay, Lesbian & Straight Education Network) and published in 2018, includes the responses from over 23,000 youth ages 13-21 from all 50 states, the District of Columbia and five U.S. territories. The survey results indicated that among LGBTQ students:
98.5% heard "gay" used in a negative way at school.
87.4% heard negative remarks specifically about transgender people.
87.3% experienced harassment or assault based on personal characteristic, including sexual orientation, gender expression, gender, religion, actual or perceived race and ethnicity, and actual or perceived disability.
75.4% reported avoiding school functions because they felt unsafe or uncomfortable.
62.2% reported experiencing LGBTQ.
The survey also found that LGBTQ students who experienced higher level of victimization because of their sexual orientation or gender expression, and who had experienced LGBTQ-related discrimination at school were impacted negatively by their experiences. The report states that "a hostile school climate affects students' academic success and mental health. LGBTQ students who experience victimization and discrimination at school have worse educational outcomes and poorer psychological well-being."
One group of researchers in North Carolina conducted a study to find out if a particular type of community-based intervention could help LGBTQ students share their perspectives on the school environment they face with adults in their community, and whether or not the adults would be impacted by the intervention. The research, published in a 2018 article in the Journal of Gay & Lesbian Social Services, described the results of a photovoice project that was conducted in a rural community in North Carolina.
"Photovoice is a community-based participatory action research method in which participants use photography to explore problems that affect their community and develop action steps to address those problems," according to the article. Photovoice projects can be structured around many different themes and topics. Community-based projects using the photovoice methodology have been conducted by Michigan State University Extension staff, for instance, to engage youth in exploring the issues of positive community development and mental health in recent years.
During the photovoice project in North Carolina, high school aged student participants who were members of their school's Gay Straight Alliance (GSA) were provided with training in photography and tasked with taking photos to highlight "the unique problems and challenges that impact LGBTQ youths in their school," according to the article. Over the course of the photovoice project, "Participants developed a list of problems that LGBTQ and ally students experienced at their school, such as reinforcement of gender norms, homophobic and transphobic bullying, little to no representation of diverse sexual and gender identities, and the perception that school personnel do little to address the problems that LGBTQ and ally students experience."
The photovoice project in the study concluded with a public exhibit of the student's photographs, during which participants were able to converse with members of the public. Sixty-two adults attended the photography exhibit and were invited to complete a survey designed to assess their experiences at the event and determine whether attending the event had an impact on them personally. The study's results indicated that most (85%) of the survey respondents considered issues they had not thought about before as a result of attending the event, particularly in relation to learning about the struggles of LGBTQ youth.
The survey results also indicated that most of the adult attendees (81%) indicated "that they planned to take action or behave differently as a result of attending the intervention." Some of the actions adults said they planned were "being more supportive or affirming of LGBTQ youth" and confronting "their own biases related to sexuality and gender, as well as confronting bias within others."
One of the goals of all photovoice projects is to help marginalized individuals (in this case, LGBTQ youth) reach and influence those with more power in their community (in this case, adults). The research results indicate this goal was met as a result of this particular photovoice project, and the results indicate photovoice may be a promising practice for other communities to utilize in helping LGBTQ youth share their perspectives regarding their school environment with adult decision makers and community members in other rural communities.
Michigan State University Extension through Michigan 4-H youth development programming seeks to engage youth and the adults who serve them by providing programs and services that help youth become leaders in a globally connected and multicultural world while developing a commitment to civic service and responsibility. As a result, Michigan youth understand and respect the culture of others and are prepared to respond to local and global issues through leadership, civic engagement and volunteerism.