Pick and preserve local strawberries for a healthy treat
Strawberries are a healthy part of MyPlate – so enjoy some now and preserve for later.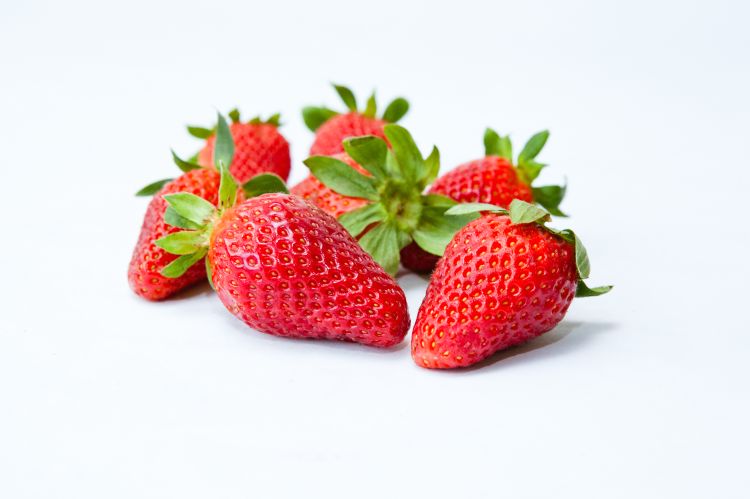 Michigan strawberries are ripe and ready for picking! There is nothing tastier than a local grown strawberry, picked fresh off the plant. Strawberries tend to kick-off the summer harvest season and not only are they a healthy choice, they are also easy to preserve.
Strawberries are rich in many beneficial nutrients including vitamin C, fiber and folate. They are also high in antioxidants, most notably anthocyanins, the pigment that makes strawberries red. Strawberries are also a low-fat, low-calorie food choice that helps to meet the daily MyPlate recommendation of making half your plate fruits and vegetables.
Freshly picked strawberries are best when consumed or preserved within one to two days. When you pick or select strawberries; purchase fruit that is free from bruising, damage or mold. Michigan State University Extension recommends washing your fruit right before use under cool running water. Washing the strawberries prior to use will cause the berries to spoil sooner due to the added moisture. Store the berries at 40 degrees Fahrenheit.
There are a myriad of ways to preserve strawberries for later use and your method should be based on how you intend to use them. Freezing strawberries is a good choice for baking, smoothies or eating using as a topping (over yogurt, for example). Strawberries can be frozen with or without sugar, although the quality of the berry is best when packed with sugar. The quality of the berries is best when served with ice crystals, in comparison to a completely thawed product which tends to be mushier. Jams and jellies are also simple ways to preserve strawberries. Strawberry jams are made by using a research-based recipe which carefully balances the fruit, sugar and pectin ratios for a firm, jelled-like product. Jams are preserved in a boiling water bath canner for five minutes to ensure safety. For more detailed directions on how to use, store and preserve strawberries check out the Michigan Fresh strawberry publication.
Picking and buying strawberries supports Michigan agriculture and can be easily preserved to enjoy year-round. Strawberries are a delicious way to increase your daily intake of fruits which contributes to a healthier you.