Planning tips for 4-H fundraisers
Take the mystery out of your fundraising efforts by answering these questions.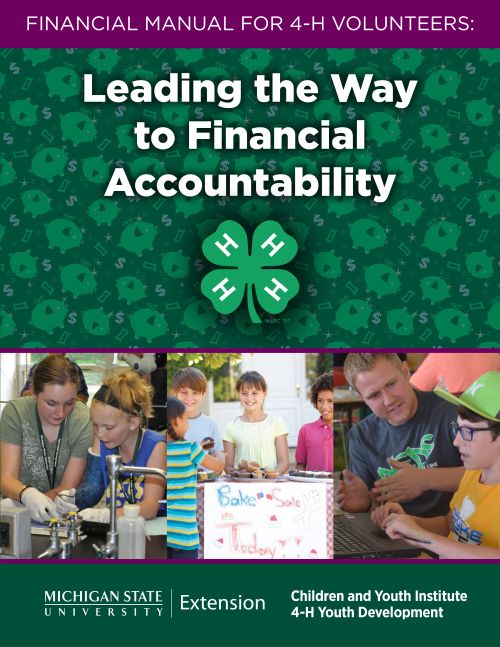 Are you getting ready to plan a fundraiser? There are sure to be lots of discussion about the fundraiser, so be sure everyone can answer these basic questions to avoid confusion: Why are we having a fundraiser? How will we be dividing up the funds? How exactly are we raising the funds? What is my role in all of this?
When planning a fundraiser, it is important everyone in the group understands what the purpose of the fundraiser is, what the fundraiser options are, how the funds will be divided, how youth will specifically be involved, what role the leaders and parents will play, how and when funds should be turned in, how it will be advertised and more. These basic questions will get you started on the road to success and help you achieve your goals.
Fundraisers are common in 4-H clubs, councils and committees and provide 4-H members and leaders the opportunity to learn a variety of skills and practice good money management. However, youth do not learn these skills when adults do all the work. Youth should be directly involved with fundraisers so they can learn these valuable lessons. Pairing younger youth with older teens can be an effective strategy.
Consider how younger members can be engaged when you plan your fundraiser. Tasks should be age-appropriate. Carefully consider the ages and personalities of the members in your club when you select your fundraiser and how comfortable your members will be selling the items selected. Where will they find their customer base? While some products sound like great sellers, consider if you can take orders and then order the product so you don't have to worry about inventory.
Think outside the box when you are considering fundraisers. What could your club create to sell or what service might your group provide to the others that is unique and needed that would generate funds and be fun? Learn to knit and create some scrubbers or dishcloths to sell; practice makes perfect and skills create funds.
Consider the fact that in 4-H, we raise funds for the total group, not the individual. Discuss as a group how you will handle it if some members are less active in the fundraiser than others.
Once you have answered these basic questions, the group treasurer or 4-H leader can complete a County 4-H Fund-Raiser Application and submit it to their Michigan State University Extension county office; this must be done at least 10 business days in advance to gain permission from the local 4-H program coordinator to use the 4-H name and emblem. The group should identify how it will keep track of the funds raised, be clear on how much needs to be raised and what they will do if they raise too much or too little.
4-H groups may need to collect sales tax depending on what they are selling and be prepared to do so. 4-H leaders can find this form and more information in the "Financial Manual for 4-H Volunteers: Leading the Way to Financial Accountability." The 4-H program coordinator can help support your fundraiser by reviewing your promotional materials. There is also the "Financial Manual for 4-H Treasurers: Managing Money Wisely" that is a great resource for teens.
To learn more about 4-H fundraisers and the Michigan 4-H policies surrounding them, join MSU Extension educator Christine Heverly and me for a Fundraising for 4-H Volunteers Webinar designed for adult and teen volunteers on March 6, 2018, at 7 p.m. The webinar will provide 4-H volunteers an overview of the Michigan 4-H and MSU Extension fundraising policies, help volunteers understand more about the fundraising in a 4-H experience, explain the process volunteers need to complete and answer questions volunteers have on fundraising.
This is a free webinar open to all 4-H volunteers, parents and members. Please register online at Fundraising for 4-H Volunteers Webinar.
Please contact Christine Heverly at sisungch@anr.msu.edu or me at weichel@anr.msu.edu with any questions.
MSU Extension has 4-H members across the state engaged in fundraising efforts to support a variety of events and programs. If you would like to find out more about being a part of those exciting programs, contact your local MSU Extension office.