Plant Pathology Alumni - Dr. Roger Neil Beachy Ph.D. recognized with the Distinguished Alumni Award.
Dr. Roger Neil Beachy Ph.D. was recognized with the Michigan State University Distinguished Alumni Award.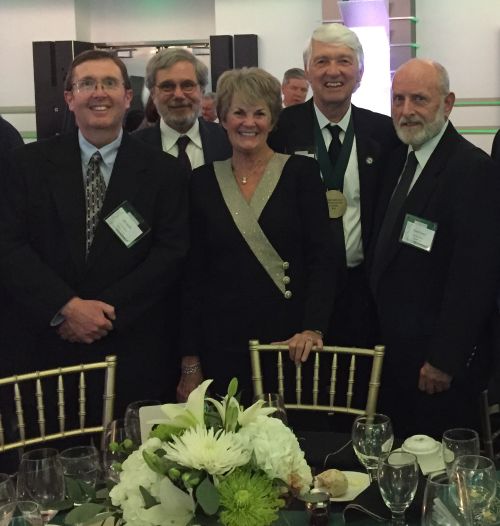 Dr. Beachy received his Ph.D. in Plant Pathology in 1973. He has an accomplished career including: Professor of Biology at Washington University in St. Louis, developer of the world's first genetically modified food crop, a skier and a Spartan. Dr. Roger Beachy currently serves as Senior Science Advisor for several start-up companies and multiple nonprofit institutes in China and Italy. He previously served as Founding Executive Director of the World Food Center at UC Davis. President Obama appointed him to the National Science Board (current), and Director and Chief Scientist of the National Institute of Food and Agriculture at the USDA. He was Founding President of the Donald Danforth Plant Science Center, held leadership roles at The Scripps Research Institute, and was Director of the Center for Plant Science and Biotechnology at Washington University. Beachy is a member of the U.S. National Academy of Sciences and received the 2001 Wolf Prize in Agriculture.