Practice summer safety when the temperature sizzles
Keep your summer travel safe for all members of the family by ACTing to prevent heatstroke.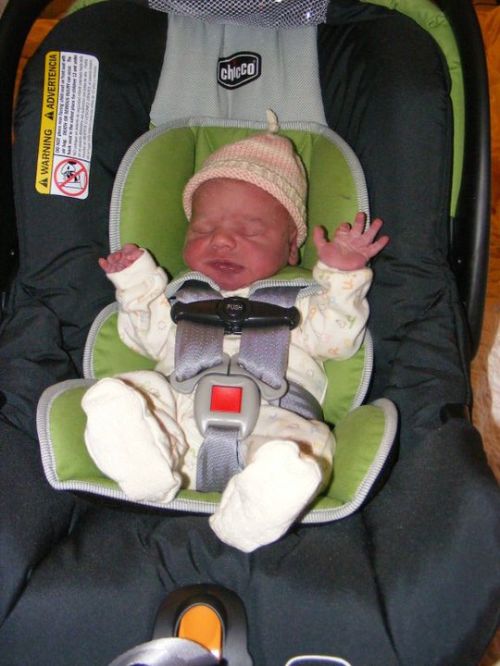 School will be dismissing for the summer in the next few weeks for most youngsters and parents everywhere are looking for ways to keep their children occupied and safe as they enjoy the lazy, warm, long, summer days and nights. Travel for summer vacations and reunions will be in full swing, lots of activities involving water are in the planning stage and families will be making plans to travel to the beach, fairs and festivals as summer stretches before them. Families try to pack as much as they can into a short period of time and with those plans can come hidden dangers.
Child safety is a priority for the National Safe Kids Campaign. Prime vacation months provide numerous opportunities for accidents to occur, but the good news is that nearly 90 percent of these accidents can be prevented through education. Michigan State University Extension reminds us to pay particular attention during the remaining weeks of summer when injuries to children from heat stroke reach a peak.
Temperatures are on the rise and so are deaths of children who have been left unattended in vehicles. In 2014, the Department of Earth and Climate Science reports that there were 30 heatstroke deaths of children in vehicles. In 2013, 34 children died of heatstroke or likely heatstroke in the United States. The average number of deaths per year is 38 (one every nine days).
It can be very tempting to leave a sleeping infant, just for a minute, as you quickly run into the bank or post office. Survey results of a recent survey of 1,000 parents and caregivers who transport children six and under showed that seven in 10 parents (69 percent) have heard about children and heatstroke in vehicles, but 14 percent admitted they have intentionally left an infant, toddler or kindergartener alone in a parked vehicle. The percentage increased to 23 percent for parents of children three and under.
Use drive-through services when and if they are available if you are transporting children. Pay for your gas at the pump so you do not have to leave a child in the vehicle unattended. Children sleep sound and parents have been known to forget about the little passenger in the back seat. A young child's body temperature can rise three to five times faster than an adult due to a child's smaller size.
Safe Kids Worldwide reminds us that to reduce the number of deaths from heatstroke, we all need to ACT.
A: Avoid heatstroke-related injury and death by never leaving a child alone in a car; not even for a minute! Make sure to keep your car locked when you're not in it so kids can't use it as a play space. Keep your keys and your remote door opener out of reach of children. Do not let them use your car keys as a toy.
C: Create reminders by putting something in the back of your car next to your child such as a purse or a cell phone that you'll need at your final destination. This tip is especially important if you've changed your normal routine. A USA Today article recommended strapping your child in, getting in the driver seat and removing your left shoe and placing it on the rear seat so you will see the child when you arrive at your destination and have to retrieve your shoe.
T: Take action. If you see a child alone in a car, call 911. Emergency personnel are waiting and wanting you to call. They are trained to respond to these situations. Your one call could save a child's life.
KidsAndCars.org reminds you to "Look before you lock." You can also watch a YouTube video from the National Safety Council on "6 tips to prevent child heat stroke in cars."
Keep the fun in your summer activities by educating yourself and other adults and children in your life about safety practices that can prevent accidental injury and even death.
For more on information caregiving or family issues that affect you, visit eXtension.