Proper pruning of Austrian pine
Editor's note: This article is from the archives of the MSU Crop Advisory Team Alerts. Check the label of any pesticide referenced to ensure your use is included.
First off, I must begin with a warning. If you are a lover of Austrian pine, then you may find the following offensive. If you are a lover of Austrian pine and are inclined to write nasty letters to those who disparage this common landscape conifer, then please skip to another article. This story is about two Austrian pine trees that have graced my property for the past 20 years. They didn't look that good 20 years ago and have not improved in their appearance until this past week, when my neighbor Joe and his crew showed up to do a little corrective pruning. The type of pruning employed by Joe is commonly referred to in the MSU Diagnostic Services lab as "basal pruning."

Austrian pine samples are among those that are most frequently submitted to the lab. This, in and of itself, is probably not a good thing for any woody ornamental. Declining Austrian pine samples invariably show either Sphaeropsis (aka Diplodia tip blight) or Dothistroma needle blight. Both are quite capable of killing the tree. As a result, Austrian pines tend to be short-lived, which in my opinion is a blessing.

The accompanying photographs tell the rest of this story. Any further words on my part will only detract from the photographs.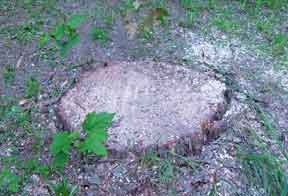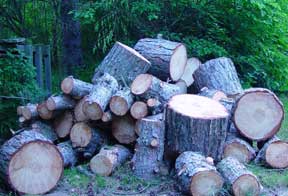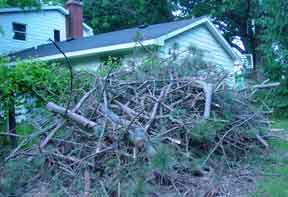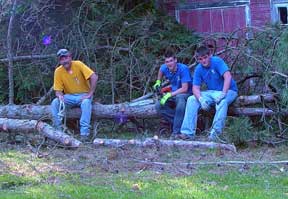 You Might Also Be Interested In