PTIS Spartan alums give back to MSU Packaging building renovation
A gift from PTIS will fund a study space dedicated for graduate students in the MSU School of Packaging building.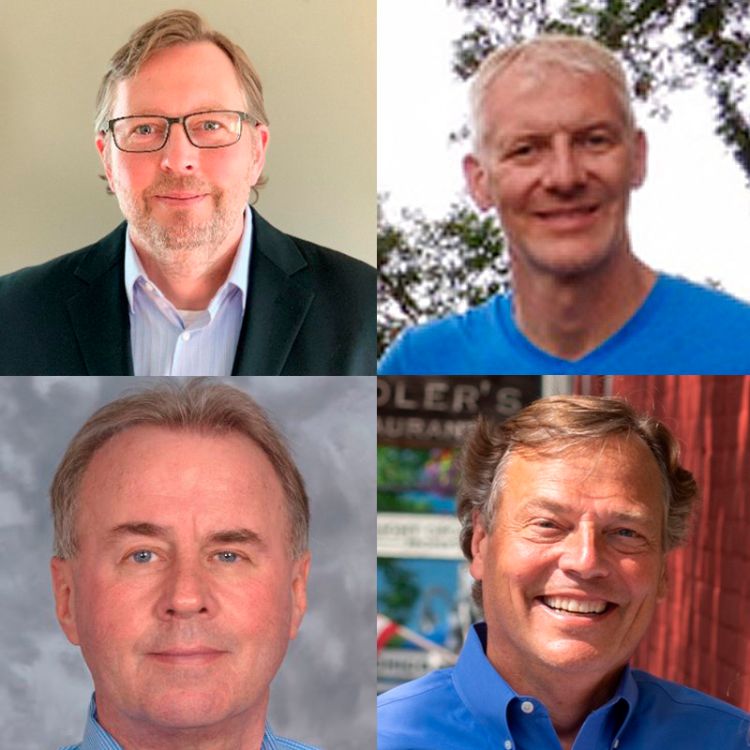 Co-founded in 2000 by Michigan State University (MSU) alumni Brian Wagner and Michael Richmond, Ph.D., the PTIS team comprises four Spartans. Wagner, along with Todd Bukowski and Tim Brown, all hold bachelor's degrees from the MSU School of Packaging, and Richmond earned a doctorate from MSU in food science and human nutrition and is a former assistant professor for the School of Packaging. Bukowski also earned an MBA from MSU.
"There is a common bond — we all have a passion for packaging," Wagner said.
PTIS, LLC is a consulting firm with a focus on Creating Value Through Packaging© and helping clients throughout the packaging value chain develop long-term packaging strategies and programs.
"There would be no PTIS if there was no MSU School of Packaging," Brown said.
In appreciation for these four Spartans' successful careers in packaging, PTIS made a gift to fund a study space dedicated for graduate students in the School of Packaging building. This renovated space will facilitate collaboration and update connectivity to support remote learning and graduate teaching assistants.
"Our packaging building is outdated. We were the first packaging program, but there are more packaging schools today, more competition. We need to have a world-class facility to attract more students to the program and attract more undergrads to stay on for graduate school," said Wagner.
The Packaging Building Renovation is a multi-million-dollar campaign to upgrade the facility. Last updated in 1986, the newly upgraded facility will help MSU remain a leader in the packaging field. Learn more about the Packaging Building Renovation.
"I am very grateful for PTIS's support," said Matt Daum, Ph.D., School of Packaging director. "Packaging is a unique industry and MSU alumni have a reputation for collaborative involvement with the school. Gifts like this from PTIS have made our renovation possible, and all our students, especially the graduate students, will benefit."
The PTIS team feels it is important — and a duty — to give back to your alma mater. As such, making financial commitments for the future of the school is not new to PTIS.
"We're all part of a family and we're supposed to give back to help each other," Wagner said.
PTIS previously funded the Founders Packaging and Technology Integrated Solutions (PTIS) Endowed Scholarship Fund, an endowment providing scholarships to upperclassmen in the School of Packaging, who have exhibited passion, excitement and are pursuing careers in the packaging field.
"Early on in our consulting career, we were approached by an anonymous packaging alum who wanted to do something in our honor. We wanted to do something lasting and settled on an endowment. We each contributed and since have given over 20 scholarships," Wagner explained. "We are working on modifying the endowment to provide funding for graduate students. We have seen the difference a graduate degree can make."
The PTIS team is continuing the Spartan legacy with the next generation. Both Brown and Bukowski currently have sons attending MSU. In addition, one of Wagner's and three of Richmond's children attended MSU, including one School of Packaging graduate.
"There's just something really special about giving back to our school and supporting the next generation of professionals," Wagner said.
---
Meet the PTIS Spartans


Tim Brown
Brown has over 25 years of experience with both packaging equipment and materials. His background includes packaging engineering, packaging R&D and consulting with PTIS, HAVI, Olympic Packaging Solutions LLC (founder), Starbucks, M&M/Mars and Nestlé. His experience, expertise and passion cover packaging materials and equipment and helping clients be successful at the intersection where product, packaging materials, automation and people meet. He holds a bachelor's degree in packaging from MSU.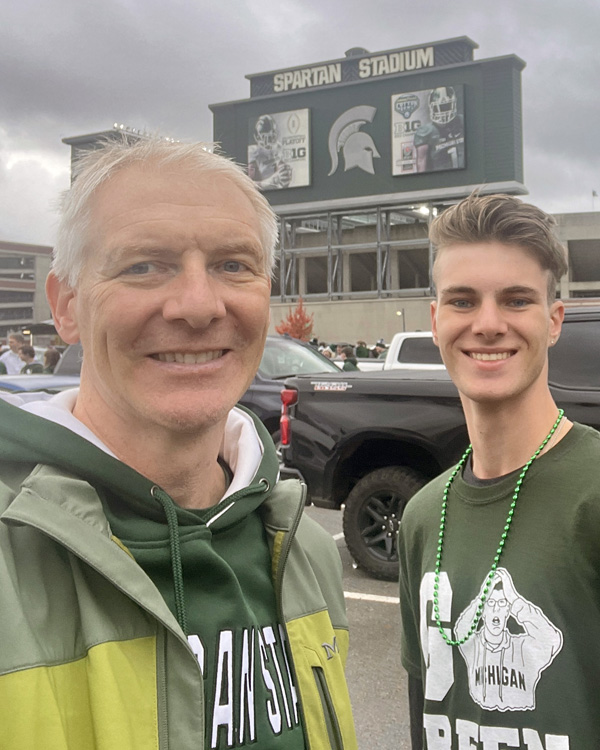 Todd Bukowski
Bukowski has over 20 years of experience in food and pharmaceutical packaging, in both R&D and operations capacities. As part of PTIS, he has led projects and programs on package development process workflow improvements and packaging development strategy, and sustainability initiatives, including food waste. He also monitors and tracks consumer, retail channel, sustainability, legislation and technology trends that pertain to packaging. Bukowski is the program lead for PTIS's sustainability initiatives and is also a lead presenter and program leader at the PTIS Future of Packaging programs. He holds an MBA in supply chain management and a bachelor's degree in packaging, both from MSU.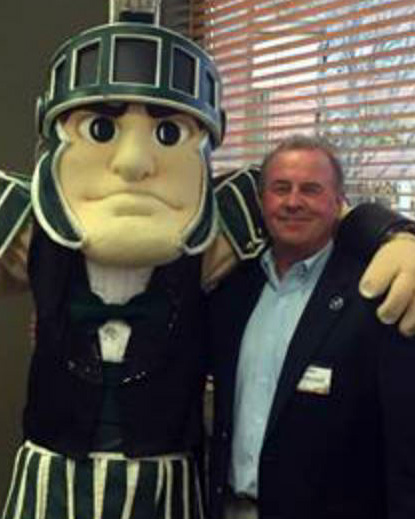 Michael Richmond, Ph.D.
Richmond is a strategic business and technical leader with more than 30 years of experience across PTIS (co-founder), HAVI, Kellogg's, Kraft Foods and MSU, where he served as an assistant professor in the School of Packaging. Richmond has numerous achievement awards and commendations, including a term as past head of the Industrial Advisory Committee for the Center for Advanced Food Technology (CAFT) at Rutgers University. He was recently inducted into the PMMI Packaging Hall of Fame and the MSU School of Packaging Hall of Fame. In 2013, he published Creating Value Through Packaging: Unlocking a New Business and Management Strategy. Richmond lectures at both MSU and Western Michigan University in their packaging, food marketing and MBA programs.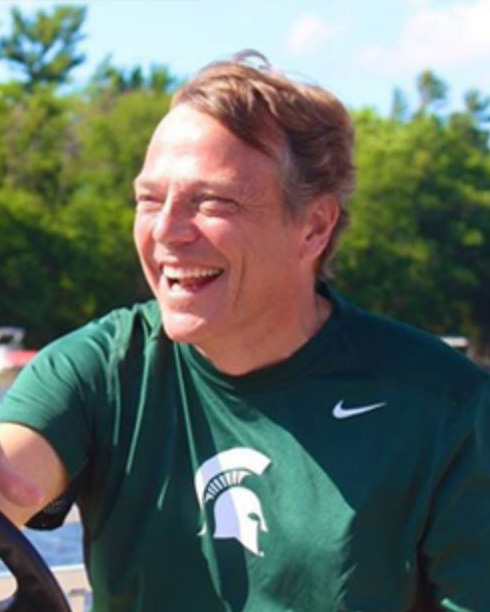 Brian Wagner
Wagner is a 1983 graduate of the MSU School of Packaging. In addition to co-founding PTIS, his 30-year-career includes roles at HAVI, Kellogg's, Sara Lee, Multiform Desiccants, Carton-Craft Corp., Burger King and General Foods. In 2008, he was inducted into the MSU School of Packaging Hall of Fame and was recognized in the Western Michigan Business Review-Thought Leaders. In 2016, Wagner received the Institute of Food Technologist Riester-Davis-Brody Lifetime Achievement in Food Packaging, and the International Safe Transit Association R. David LeButt Packaging Education Award. He is also former Executive in Residence at the WP Carey Business School at Arizona State University, advisor to Cal Poly State University Packaging program and many other industry boards. He has contributed to numerous industry journals and publications, including the 2012 book, Creating Value Through Packaging. Wagner has also served two terms on the MSU Packaging Alumni Association (PAA) board, serving as president during the last capital campaign in the 1980s, and re-joining the board again for the current campaign.
In honor of the MSU School of Packaging's 70th anniversary in 2022, the PAA board is encouraging individual gifts from packaging alumni to support the Packaging Building Renovation Campaign through the PAA 1952 Project, an initiative led in part by Wagner.