Registration for online greenhouse and horticultural lighting course now open
Participants will learn about photoperiodic versus photosynthetic lighting in this three-month, self-paced online course about greenhouse and horticultural lighting. Registration closes Dec. 31, 2022.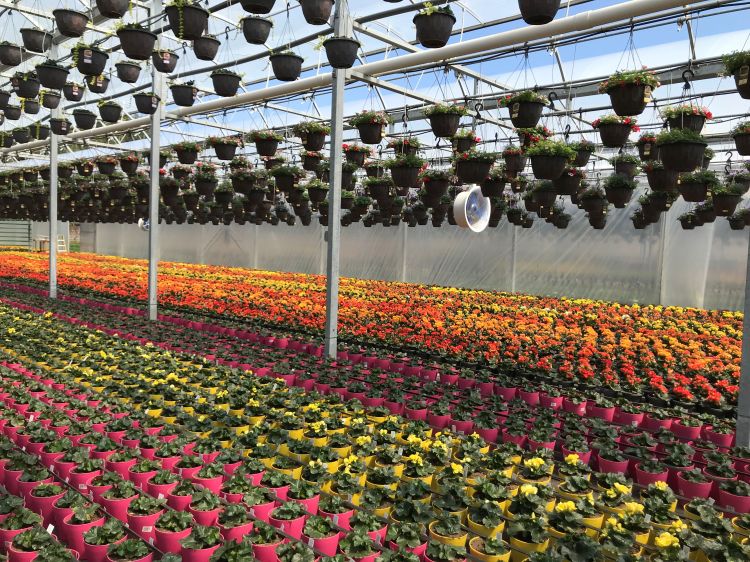 Registration for the online Greenhouse and Horticultural Lighting Course and Iluminación para Horticultura e Invernaderos in Michigan State University Extension's College of Knowledge is now open. Growers or other interested professionals register for this national award-winning program by signing up until Dec. 31, 2022.
Course information
This non-credit, pre-recorded online course on greenhouse and horticultural lighting is intended for greenhouse and ornamental plant growers and others interested in learning about the fundamental concepts about how plants respond to light quality, quantity and duration. Participants enrolled in this self-paced course will take a pre-test and a final exam to gauge their learning of the topics. Self-assessment quizzes will engage students with the material throughout the course. The course also provides links to over 36 trade articles published on pertinent lighting topics. The cost to take this course is $129.
The course material will be available to registrants from Dec. 1 to March 15, 2023. The course is taught on MSU's Desire-2-Learn Course webpage by Heidi Lindberg, MSU Extension greenhouse and nursery extension educator. For more information and to watch a teaser video for this course, check out the Greenhouse and Horticultural Lighting Course page.
Available scholarships and incentives
For the 2022-2023 session, there are three scholarships available for those interested in the course but do not have the financial means to take it. Greenhouse growers interested in the scholarship will be able to apply for it upon registering by writing a short paragraph about why you should be awarded this scholarship and how you plan to use the information in your business or professional endeavors. The applicants and winners will be kept confidential. The cost of the course will be reduced to $39.99 for scholarship winners.
Complete the course and be entered to win a $75 gift card (U.S. residents only). Once students have paid for the course, completed the pre-test, final exam and the post-course evaluation, they will be eligible to be entered in a drawing for a $75 gift card.
Register now for the Greenhouse and Horticultural Lighting course or the course in Spanish, "Iluminación para Horticultura e Invernaderos!"
Growers should also consider registering for the other College of Knowledge courses:
The MSU Extension College of Knowledge is supported by the USDA, Kansas State, MSU Ag BioResearch, Project GREEEN, the Kee Kitayama Research Foundation, Kansas State University, University of Florida Miami-Dade County and the University of Kentucky College of Agriculture Food and Environment.