Dean Baas recognized as an NCR-SARE Hero
North Central Region Sustainable Agriculture Research and Education (NCR-SARE) celebrates Michigan cover crop advocate.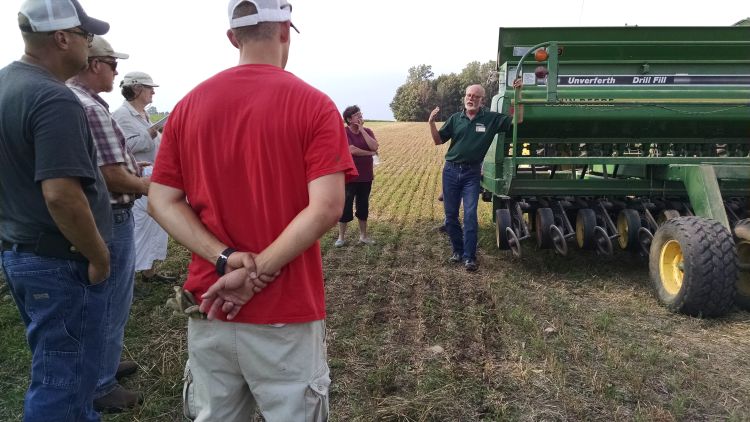 Dean Baas earned the title of NCR-SARE Hero for his 15 years advocating for sustainable agriculture and cover crops at Michigan State University Extension. North Central Region Sustainable Agriculture Research and Education (NCR-SARE) Heroes are recognized for their leadership, vision, contributions and impact on sustainable agriculture in Michigan and the 11 other states in the region.
The honor is much deserved, since Baas has been the face of Michigan's SARE program at conferences, workshops and events as a state SARE coordinator since 2009. He has assisted Michigan farmers and researchers by reviewing their SARE grant proposals and supported numerous people and organizations in their efforts to research and share innovative farm techniques that meet the three pillars of sustainable agriculture.
Baas also led the effort to create the Midwest Cover Crop Decision tool and co-taught a cover crop course offered through multiple universities. He has served on the board of the Midwest Cover Crop Council, Michigan Food and Farming Systems and as an advisor for the Long-Term Agroecosystems Research (LTAR) project at MSU's Kellogg Biological Station.
Michigan's leaders in sustainable agriculture have lauded Baas' contributions to the field. Retired MSU Extension educator Paul Gross stated, "When Dean took over the role of NCR-SARE state coordinator, his enthusiasm and knowledge took sustainable agriculture to the next level in Michigan and the North Central Region. On a more personal note, Dean has been a great mentor for me as well as other Extension educators. I can't forget to mention the constant smile on his face and his caring personality."
Baas began his career at MSU after two decades working at the Kellogg Company when he returned to MSU in 2001 to earn a doctorate in environmental geosciences and biosystems engineering. He was able to continue focusing on sustainable agriculture as an Extension educator from 2009 to 2022, working with cover crops, soybean trials and watershed protection efforts.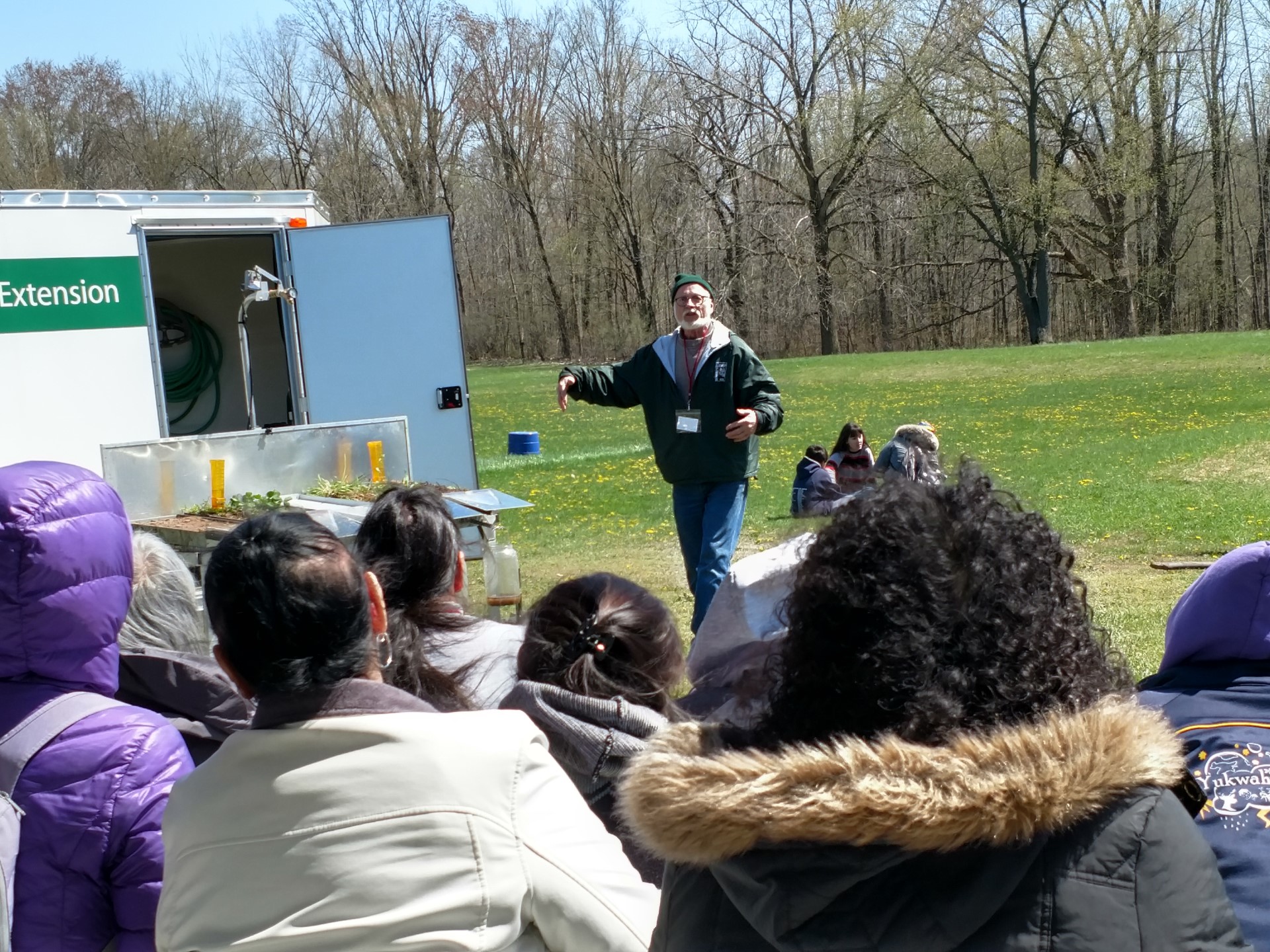 Colleagues throughout the Midwest added these compliments to his list of accomplishments:
"Dean is the ultimate team player and always goes above and beyond to help colleagues, farmers and students. Dean has impacted many people throughout his career. He was an absolute pleasure to work with. He always challenged me and pushed me to be better. His leadership has enhanced NCR-SARE's mission." – Dale Mutch, former MSU Extension senior educator, SARE coordinator, NCR-SARE Hero
"Dean's work has impacted untold numbers of farmers, landowners and citizens. If that is combined with his technical assistance and outreach as an Extension educator, I do not doubt that Dean's human contacts and impacts number in the thousands. On a more personal level, I have first-hand knowledge of Dean's willingness to help in the onboarding process of new NCR-SARE state coordinators and Midwest Extension educators working in his areas of focus. His knowledge and experience, friendly smile, gregarious personality and sense of humor make him a great addition to any team and work in sustainable agriculture." – Jill Sackett Eberhart, Minnesota Board of Water and Soil Resources, past Minnesota SARE coordinator
Following Baas' retirement, Sarah Fronczak has taken on the role of SARE coordinator for Michigan. She is assisted by Katie Brandt. They are both honored to continue in Dean Baas' tradition by assisting farmers and researchers with SARE proposals, sharing SARE resources and advocating for sustainable agriculture.
SARE funding supports the triple bottom line of sustainable farm innovations, including people, planet and profits. SARE shares numerous resources for farmers and agriculture educators including books, bulletins, videos and more. For more information about SARE grants and resources, visit https://misare.msu.edu/index.html or https://www.sare.org/.
SARE has distributed $8,698,525 to fund 305 grant projects in Michigan since 1988. The program aims to support an inclusive mix of farmers and does not discriminate on the basis of race, color, national origin, religion, sex, gender identity (including gender expression), sexual orientation, disability, age, marital status, family/parental status, income derived from a public assistance program or political beliefs.