Remembering a true champion of conservation
Bill Porter — a beloved researcher, mentor and the first Boone and Crockett Chair of Wildlife Conservation at MSU — died in October 2020. He was 69.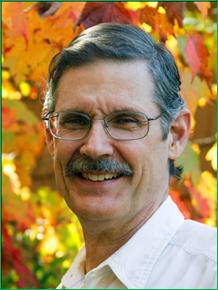 It was December 2015, and after hearing a knock on the door of his office — which was nestled in the ground floor of the Natural Resources building on Michigan State University's campus — Bill Porter opened it and smiled.
"Hi there!" he said. "I'm excited to talk to you today. We have some great work going on. Make yourself comfortable.
"But before we get started, tell me a little about yourself."
Over the next hour, Porter asked me as many questions as he answered. Although this was our first meeting, he talked as if speaking to an old friend, moving seamlessly from personal anecdotes to describing the nuances of his research.
For this particular project, he was leading an effort to determine if the number of turkeys harvested by Michigan hunters was sustainable for the iconic bird's population.
The conversation was quintessential Porter, a devoted researcher and conservation advocate. But more importantly, a gracious man.
Porter, the former Boone and Crockett Chair of Wildlife Conservation in the MSU Department of Fisheries and Wildlife, died in October 2020 after a battle with cancer. He was 69.
After joining MSU in 2010, Porter founded the Boone and Crockett Quantitative Wildlife Center (QWC), building on a three-decade career at the State University of New York's College of Environmental Science and Forestry.
He was instrumental in much of the chronic wasting disease (CWD) research at MSU, overseeing projects that use sophisticated modeling to simulate deer movement and interactions. He partnered with management agencies and hunters, wanting to involve all stakeholders in the decision-making process.
Porter first dealt with CWD in New York, where he and his colleagues successfully developed an effective culling strategy to prevent the disease from spreading uncontrollably throughout the state. He stressed the importance of tackling the challenge early before it became unmanageable.
In addition to CWD, he spent his illustrious career taking on some of wildlife conservation's most pressing issues. His work fell broadly into the areas of land-use change, emerging wildlife diseases, shifting weather patterns and sustainable management of wildlife. He helped to reinvigorate turkey populations across the Midwest and provided pivotal insights for endangered species management with several species, such as lynx and wolves.
"I first met Bill in 2005 when he was my Ph.D. adviser in New York, and his enthusiasm for nature was infectious," said David Williams, an assistant professor in the Department of Fisheries and Wildlife and interim director of the QWC. "I always appreciated his communication-based approach, placing an emphasis on collaboration.
"I came to MSU around the same time he did and have been working with him ever since. I could say so many great things about Bill, but most of all I learned about leadership and investing in people."
While Porter's own research was important to him, he took training the next generation of conservationists especially to heart. Porter mentored more than 70 graduate students, who carry forward his legacy of compassion and determination to preserve nature's beauty.
"He had a passion for people," Williams said. "His focus was much bigger than science, and all of us who had a chance to work with him are better for it."
This article was published in Futures, a magazine produced twice per year by Michigan State University AgBioResearch. To view past issues of Futures, visit www.futuresmagazine.msu.edu. For more information, email Holly Whetstone, editor, at whetst11@msu.edu or call 517-355-0123.