On a warm spring day in May 2019, scientists and nature enthusiasts gathered at Michigan State University's Corey Marsh Ecological Research Center in Laingsburg, Michigan.
The 440-acre property is about a 20-minute drive from the MSU campus and has a rich history of research and outreach. Formerly the Muck Soils Research Farm — where vegetable research was conducted for 70 years — Corey Marsh is now home to dozens of bird, reptile, amphibian, fish, small mammal, tree and other plant species.
On this day, participants were on hand for a bioblitz event. A bioblitz takes a citizen science approach, pairing community members with researchers in an effort to identify as many species as possible at a given location during a specific timeframe.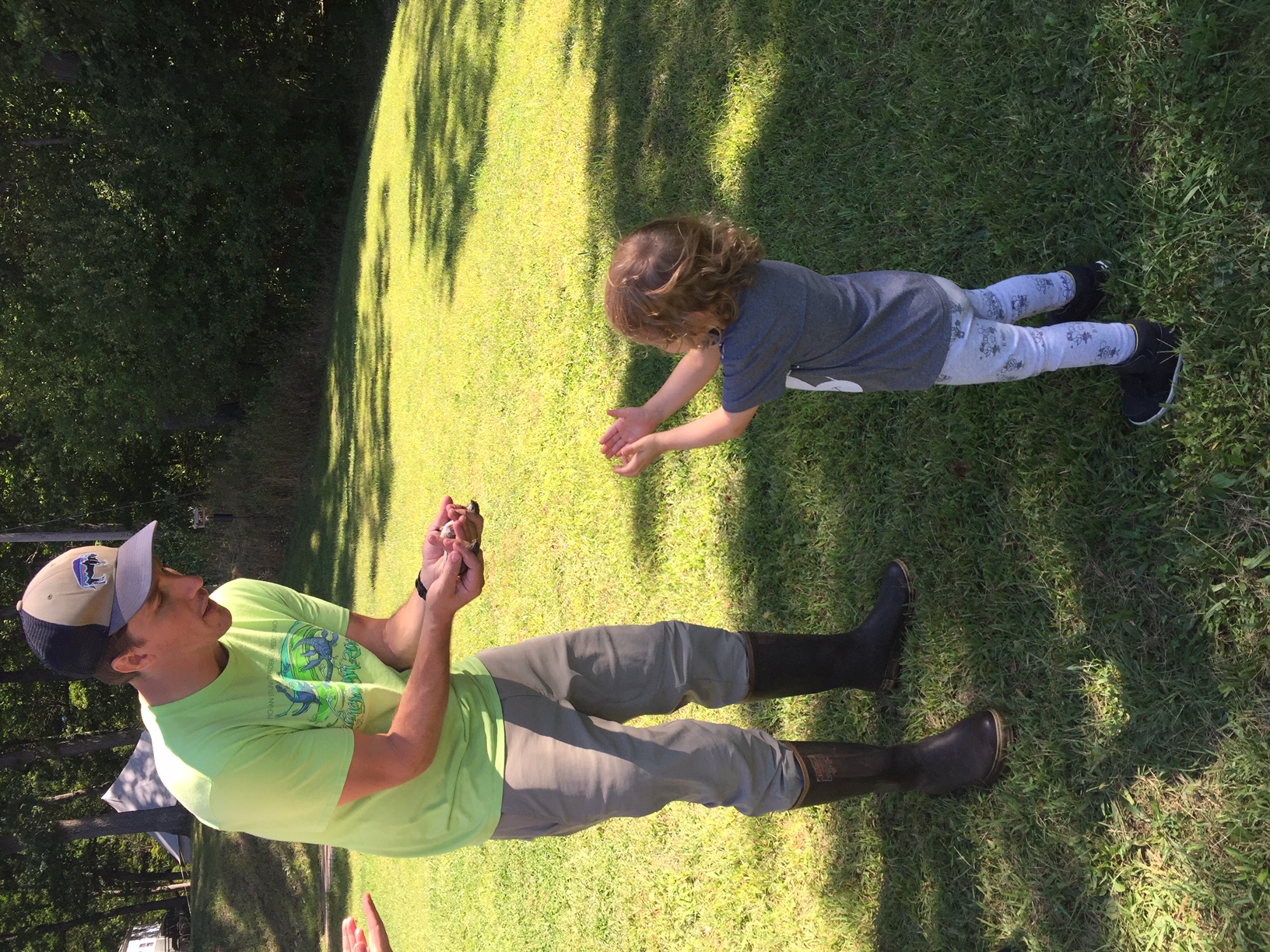 "Corey Marsh is truly an ideal spot to host one of these events," said Jen Owen, coordinator of the center and associate professor in the MSU Department of Fisheries and Wildlife. "As we initiate research projects in wildlife ecology and ecosystem restoration, it's imperative that we know what species are here now so we can better track changes in species diversity and distribution relative to our activities. Engaging with the community has also been a top priority for the center, so a bioblitz makes sense in a number of ways."
To accurately categorize species, the team uses iNaturalist, an app designed to help users record findings, share them with an online community of experts and other nature lovers, and discuss the results. Tutorials on how to use iNaturalist are offered by MSU experts.
Roughly 200 species were identified at Corey Marsh's first event, prompting another bioblitz in September 2019.
Alexa Warwick, an outreach specialist in wildlife participatory engagement in the MSU Department of Fisheries and Wildlife, led both events.
"We need the species information for the center, and we got more than 100 people out in nature and working with our experts," she said. "In addition to MSU staff helping community participants with identification and sampling techniques, undergraduate students from the Department of Fisheries and Wildlife set up a touch table with animal furs.
"It's a fabulous collaboration among a great group of partners, including MSU Extension, the MDNR, and other local and statewide organizations."
After this initial success, Warwick and Owen intended to hold more bioblitzes at Corey Marsh and potentially expand to other locations in 2020. The novel coronavirus pandemic changed those plans.
"We were kind of stuck," Warwick said. "But the more we thought about it, the more it become evident that there were other options. We have the resources to do this in a virtual way that is safe for participants and MSU staff, so why not try it?"
By coincidence, MSU Extension's Julie Crick, a natural resources educator, and Georgia Peterson, a natural resources specialist, were already discussing ways to engage volunteers and conservation organizations through bioblitz projects. Warwick said it was a perfect chance for her, Crick and Peterson to join forces.
We think more engagement with nature is valuable for MSU, our partners and the communities. Alexa Warwick, outreach specialist in wildlife participatory engagement in the MSU Department of Fisheries and Wildlife
With 11 partner organizations providing support and expertise, Warwick, Crick and Peterson coordinated a series of events called Bioblitz and Beyond during July 2020 at 17 locations around the state. These nature preserves, nature centers, parks and forests are open to the public with safety guidelines in place.
"We couldn't have a bunch of people together at an MSU location like Corey Marsh on a single day due to COVID-19 protocols, so spreading it out to several strategic locations across the state for an entire month was the next-best scenario," Warwick said. "Each of these places has different needs, from looking for invasive species to more generic identification. It was great to have partners provide that insight and assistance, and the opportunity for the community to explore their spaces."
A website with information and resources was provided to participants, along with five weekly webinars that covered topics such as how to use iNaturalist, animal sights and sounds, tree and plant species identification, invasive species and a summary of the findings throughout the month.
For the July 2020 bioblitz, contributors logged 95 hours of observation in iNaturalist and identified hundreds of species at the 17 locations. During both in-person and virtual events at Corey Marsh, more than 430 species were found.
Warwick said that while it was unfortunate an in-person bioblitz couldn't take place in 2020, there are plans to take what the team has learned and apply it in the future.
"We would like to take the best of both in-person and virtual events," she said. "We want to include aspects of a statewide virtual bioblitz that has webinars and several locations, but include more in-person opportunities for technique demos and species identification that adhere to safety guidelines. We think more engagement with nature is valuable for MSU, our partners and the communities."

This article was published in Futures, a magazine produced twice per year by Michigan State University AgBioResearch. To view past issues of Futures, visit www.futuresmagazine.msu.edu. For more information, email Holly Whetstone, editor, at whetst11@msu.edu or call 517-355-0123.