Returning to scratch cooking in schools: Part one
Read on for seasoning and spicing tips and techniques for schools looking to use local produce in their meal program.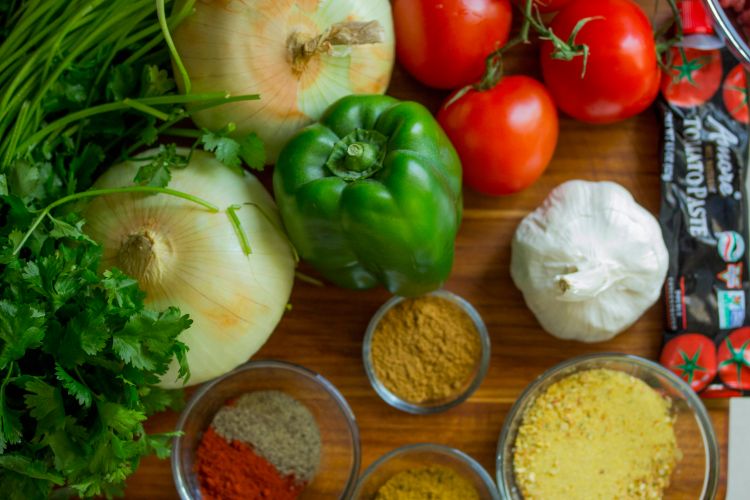 A growing number of school meal programs are interested in increasing the nutrition offered by their meals and are using more local produce to help accomplish this. Many schools face challenges in transitioning a portion of their operation back to scratch cooking. This is due to a long history of policies discouraging scratch cooking and the industry marketing convenience items such as pre-cut, pre-cooked and ready to serve foods. Despite these challenges, many food service professionals are seeking ways to incorporate fresh foods prepared from scratch.
Michigan State University Extension has some school-specific tips and techniques to assist schools in preparing more of their food from scratch with local ingredients:
Seasoning and spices
Schools have very strict sodium limitations within their meal programs. Salt is an ingredient that many cooks and chefs have long used to make vegetables appetizing. Due to rising health concerns related to sodium consumption, schools need to consider other options. Here are some strategies to make vegetables taste great to students, without using salt:
Serve more fresh foods, rather than processed foods, to help reduce sodium intake. This way the chef can control the amount of sodium in the food. Serving foods that are lower in sodium helps your customers enjoy the natural taste of food.
Use herbs, spices and seasoning to help make vegetables and fruits more appetizing without using sodium.
These are some of the most effective seasonings for boosting flavor and reducing salt usage: black pepper, garlic powder, curry powder, cumin, dill seed, basil, ginger, coriander, onion, lemon and vinegar.
Spice mixes can be a great way to add flavor to fresh food, either while preparing or allowing customers to add their own. Try some of the following ideas from Team Nutrition Iowa for pre-blended spice mixes. These quantities are designed to be used in a spice shaker.
Spice mixes
2 tablespoons dill
1 tablespoon garlic powder
1 tablespoon onion powder
1 tablespoon paprika
1 tablespoon dried parsley
1 tablespoon dried sage

Vegetable Blend #1: Great for steamed or roasted vegetables

2 tablespoons black pepper
1 tablespoon cayenne pepper
1 tablespoon paprika
1 tablespoon onion powder
1 tablespoon garlic powder

Vegetable Blend #2: Great for steamed or roasted vegetables

2 tablespoons chili powder
2 tablespoons cumin
1 tablespoon crushed red pepper
1 tablespoon onion powder
1 tablespoon granulated garlic

Squash and Carrot Blend:

2 tablespoons cinnamon
1 tablespoon ground cloves
1 tablespoon ground ginger
1 tablespoon nutmeg
A special pilot series of the training Making Michigan Recipes Work is being offered regionally in Michigan this summer and fall through Michigan State University Extension. This training for school nutrition professionals has been supported by USDA funding and is free, though pre-registration is required.
Returning to scratch cooking in schools: Part two