Initiative launches to strengthen small-town, rural tourism in Roscommon County, Michigan
Roscommon Economic Development Corporation and Michigan State University Extension forge partnership to strengthen rural, small-town tourism.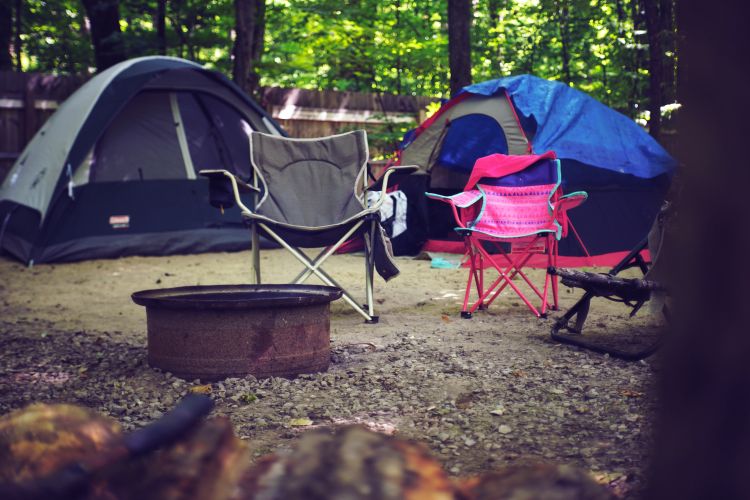 The Roscommon County Economic Development Corporation (RCEDC) and Michigan State University Extension are teaming up to launch a year-long, multi-phase, and county-wide initiative designed to strengthen the northeast county's small town tourism industry by capitalizing on stakeholder knowledge, input, and first-time visitor perspectives.
RCEDC's mission "provides leadership to promote economic growth and development while enhancing the quality of life in Roscommon County," while MSU Extension's is to "help people improve their lives through an educational process that applies knowledge to critical issues, needs, and opportunities." Together, these two community-based organizations will collaborate closely throughout three phases of MSU Extension's pilot "Rural Tourism Assessment" program.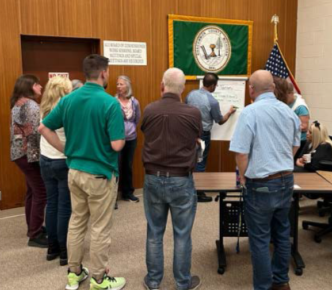 RTA's first phase, started in late 2022 and completed in April 2023, engaged nearly 30 community leaders from Prudenville, St. Helen, and the Village of Roscommon in a three-hour workshop to highlight tourism assets across their respective communities and the county itself. To prioritize the plethora of tourism assets highlighted, stakeholders identified their assets of choice through a voting process facilitated by MSU Extension tourism educators (see photos). The second half of the April workshop engaged stakeholders on a more personal level by generating specific questions they would like posed to first-time visitors in Roscommon County later this year. Community engagement process and actions taken during Phase 1 support a vital step in sustainable tourism development. The results of Phase 1 will be used to generate a primary list of must-see tourism assets to support Phase 2 of the RTA initiative.
"The Roscommon County EDC is grateful to be partnering with MSU Extension for their first ever county-wide Rural Tourism Assessment. Looking around the room on the evening of April 12th, it was clear to me that we have identified leaders who understand how critical tourism is to Roscommon County," said Brenda Bachelder, director of the Roscommon County Economic Development Corporation. "The conversations were robust and the feedback was positive," Bachelder continued.
The second phase of RTA will apply a modified version of MSU Extension's First Impressions Tourism (FIT) assessment program to three Roscommon County communities—Prudenville, St. Helen, and Village of Roscommon—and the county itself in early fall 2023. FIT traditionally is a comprehensive community assessment conducted by unannounced visitors in a host community, and helps communities learn about their strengths and weakness through the eyes of first-time visitors. However, in addition to assessing the three Roscommon County communities individually, FIT will also include for the first-time a broader assessment of the county's larger tourism industry itself using stakeholder input captured previously in Phase 1.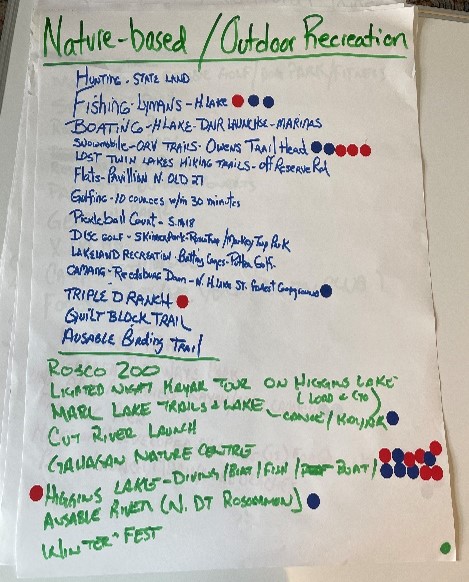 The final phase of RTA will take place in the first quarter of 2024. During this phase, all three communities and Roscommon County leaders will engage in further activities designed to strengthen small-town, rural tourism.
Tourism is significant for Roscommon County, Michigan. According to 2021 Tourism Economic Impact County Tables provided by the Michigan Economic Development Corporation, the northeast Michigan county received $123.1 million dollars from visitor spending in 2021, approximately $30 million (34.4%) more from the previous year (2020). Of Michigan's northeast region, Roscommon County accounts for a 14% share of visitor spending across the 11 counties. Additional research on Michigan's tourism industry can be found by visiting Michigan.org.
The Michigan State University Extension Rural Tourism Assessment program is currently a pilot. Our goal is to provide this robust program to additional Michigan communities and/or counties after 2024. RTA is derived from multiple Extension tourism programs, including FIT and Understanding Tourism for Michigan Communities.