Sample by-laws for 4-H advisory groups – Part 1
Part one of three articles on preparing strong by-laws.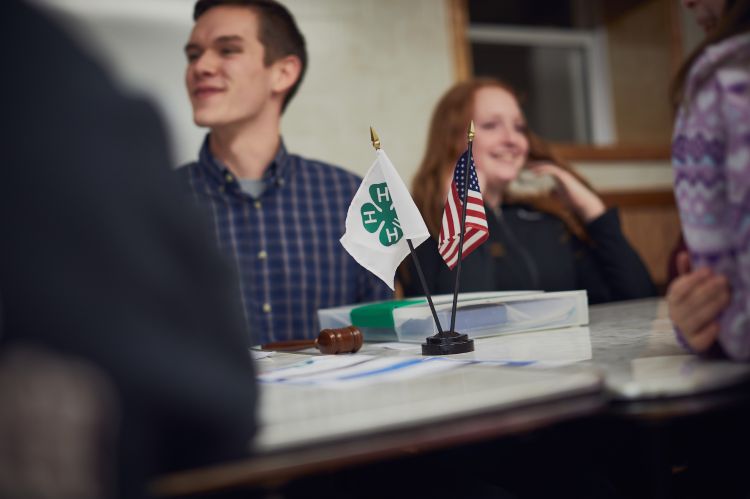 When forming a committee, club or council, a strong set of by-laws is a great way to keep the group on target and focused on their mission. By-laws should start out with Article I: Name, Article II: Purpose, followed by Article III: Membership. Creating a strong purpose creates a strong committee has more information on developing a name and purpose.
Membership should clearly define who qualifies to be a member and how to become one. The rules of membership are also very helpful to place in by-laws so it is clearly defined what the expectations of the organizations members are.
The following is a sample of how membership could be structured within a set of by-laws.
III. Membership
Section 1. Regular Membership
Association membership is open to any registered 4-H leader or parent whose club is registered in Clover County of the current year, and has at least one member enrolled in the horse and pony project area. One voting member per club will be selected in October for a one-year term to begin in November. If the voting member leaves the club, a new voting member may be selected by the club and reported at the next regular meeting of the committee. The new selected member will finish out the term.
Twelve teen members, 13 and over, will be elected at large at the October general meeting to serve as voting members on the Clover County Horse Association for a one-year term to begin in November.
The Horse Show and Horse Barn Superintendents are automatic voting members. However, they cannot also be voting members for their club.
Section 2. Rules of the Membership
Clubs cannot change their voting member unless they have severe circumstances, petition the voting membership in writing and receive approval.
If a club dissolves, disbands or merges that club will no longer have voting rights.
Clubs that form after the October general meeting may determine their voting member to finish the term once they fulfill the above requirements and simply report that voting members name to the committee at the next regularly scheduled meeting.
The Horse Judging Team, Quiz Bowl Team and other teams are not recognized clubs therefore they do not have voting rights.
Membership should be followed by Article IV: Positions – Elected and Appointed. For more information on how to structure the elected and appointed positions portion of the by-laws, go to "Sample by-laws for 4-H advisory groups - Part 2" or reach out to the Leadership Civic Engagement team at 4-Hleadeship@anr.msu.edu.
To learn about the positive impact of Michigan 4-H youth leadership, citizenship and service and global and cultural education programs, read our Impact Report: "Developing Civically Engaged Leaders." Additional impact reports, highlighting even more ways Michigan State University Extension and Michigan 4-H have positively impacted individuals and communities can be downloaded from the MSU Extension website.
Other articles in series