Save, spend, share, invest: Four ways to use your money — Part 2
Spending money involves making choices based on needs and wants. Creating a spending plan helps youth make wise decisions.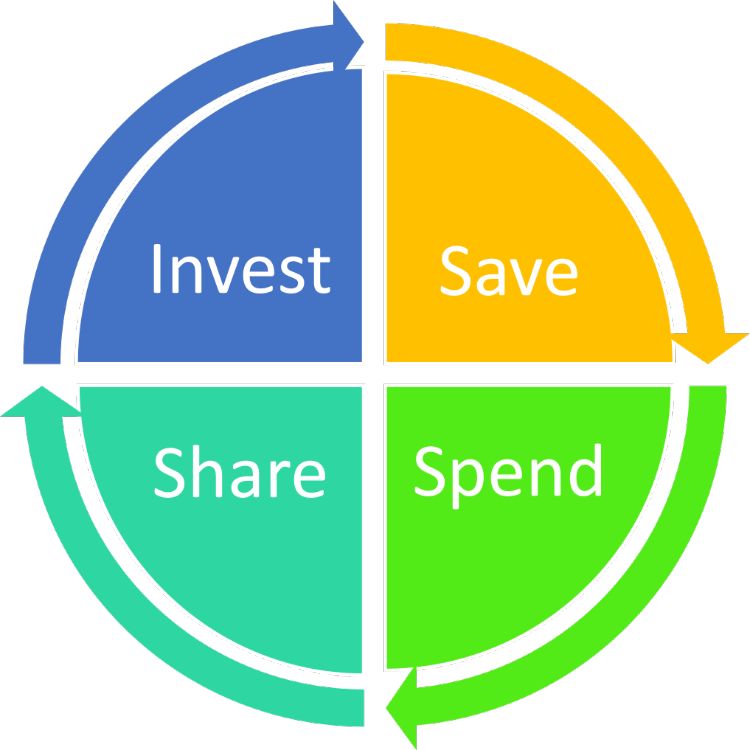 There are four decisions we can make with our money: save it, spend it, share it or invest it. Understanding these differences is important to managing our money well. Michigan State University Extension takes a closer look at what each of these terms mean and how we can help youth understand them.
Spending money is using money to purchase items or services. This may be the easiest of the four uses of money to understand, but there are still important things to consider when we think about what decisions we make when we choose to spend money.
Spending money involves making choices based on your needs and wants. Needs are things that are basic to living: food, water, shelter, clothing, transportation. Wants are things that are nice to have but not necessary. Some choices will involve both because an item may be a need, but the option we choose may be a want. For instance, we all need clothing, but deciding on a pair of $100 jeans instead of the $30 pair takes our fashion wants into account.
Everyone has different values and these will guide our money decisions. Learning to think through values ahead of time can make financial choices easier for youth.
Creating a spending plan can often be helpful. Write down everything a person needs to spend money on in a given time frame—often by month, but younger audiences may find it more accessible to talk about a week at a time—as well as how much is anticipated to be spent in each category. After looking at the total, some categories may need to be adjusted in order to stay within the total available money (student allowance, chore earnings or birthday money). This process is also called building a budget. While some people may find this overwhelming at first, it can be much more manageable if it is broken down into a series of categories.
Spending money can be fun. Learning how to make decisions regarding where they spend their money is an important life skill for youth. Read the other articles in this series on saving, sharing and investing money to help you talk about money topics with kids.
Michigan State University Extension and Michigan 4-H Youth Development help to prepare young people for successful futures. As a result of career exploration and workforce preparation activities, thousands of Michigan youth are better equipped to make important decisions about their professional future, ready to contribute to the workforce and able to take fiscal responsibility in their personal lives.
To learn about the positive impact of Michigan 4-H youth career preparation, money management, and entrepreneurship programs, read the 2016 Impact Report: "Preparing Michigan Youth for Future Employment."
Other articles in series