Schroeder receives 2021 CANR Honorary Alumni Award
Karen Schroeder will receive the 2021 MSU College of Agriculture and Natural Resources (CANR) Honorary Alumni Award during ANR Month.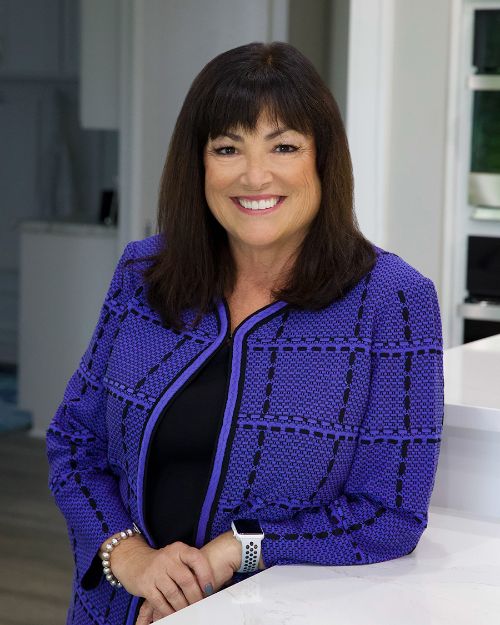 Karen Schroeder, of East Lansing, Mich., will receive the 2021 MSU College of Agriculture and Natural Resources (CANR) Honorary Alumni Award at the March 12 ANR Awards Program.
The CANR Honorary Alumni Award honors those who have contributed to the CANR on a state, national or international level.
As the vice president and co-owner of Mayberry Homes, Schroeder has been a strong advocate for women in the building industry. She has been instrumental in planting seeds for a successful Professional Women in Building (PWB) student organization at MSU, providing support to students by creating links to industry professionals, scholarships at the national level, and one-on-one and/or group mentoring efforts. In 2013, Schroeder agreed to serve on the National Housing Endowment's Homebuilding Education Leadership Program (HELP) advisory board. Since then, she has worked closely with programs to improve the students' understanding of the residential construction industry.
With Schroeder and other HELP advisory board members' support, gap year funds were raised, and efforts continued to improve gender diversity in Housing Education and Research Initiative, leading to the establishment of a student group for women in the program. In 2018, a $100,000 HELP grant was received to support the program's efforts for another five years (2018-2022).
Schroeder currently serves as chair of the NAHB Professional Women in Building (PWB) executive board and served as the 2019 chair of the NAHB 55+ Council. She was the first woman (along with her husband) to be inducted into the Michigan Construction Hall of Fame. They were named the #1 Builder in North America in Customer Service by the NRS, named a National Volunteer of the Year Award by St. Jude, Building Partner of the Year by Homes for Our Troops and received the Ballantine Award for Extraordinary Service. In 2017, Schroeder was named the NAHB Professional Woman of the Year and she and her husband were named 2017 Greater Lansing Business of the Year. Schroeder is also well-known for her collaboration with MSU for Extreme Makeover Home Edition in 2008.