Science ideas for young children: Eating wild foods
Teach young children about science by eating wild foods. There is a bounty of things you can eat in your backyard or a local park.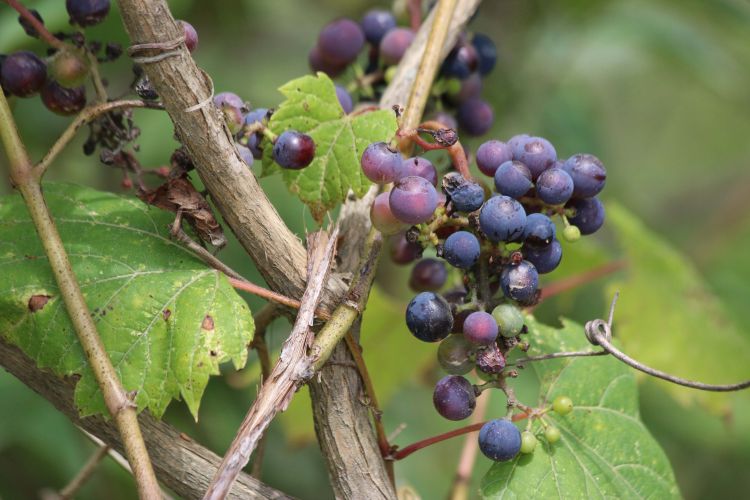 Food we eat does not need to come from a grocery store. It does not even need to come from a farm. There are many tasty things found in nature. Before you go out on a trip, ask your children a few questions to get them thinking about wild foods and plant science. Let them come up with answers on their own rather than just giving explanations.
Michigan State University Extension has come up with some questions and answers about foods from nature.
Why do plants make foods that are tasty to eat?
The most common reason plants do this is to spread seeds. Animals eat the foods and pass the seeds in their feces. Some seeds need to go through the digestive process of an animal before they will germinate. The acid in an animal's stomach breaks down the outside of the seed so it will sprout.
Why do plants produce more fruits or nuts some years as compared to others?
Weather throughout the year affects fruit and seed production. If flowers come out and a frost kills them, there is little fruit. If bees don't get a chance to pollinate flowers because it is too cold, windy or wet when flowers are open, fruit will not form.
Some plants go through growing cycles, particularly nut trees. Hickory trees often will have a bumper crop of nuts every third year or so. One explanation for this is to prevent squirrels from eating all the nuts. If the tree had a huge crop every year, it would take a lot of energy to produce that food. If the tree had a good crop every year, the local squirrel population would also increase because there would be lots of food. By only producing a large crop every few years, the tree gets a chance to have seeds dispersed that aren't eaten by the squirrels.
Why aren't most of these foods sold in the store?
They might not be able to be grown in a large scale. Farmers usually find it more cost effective to grow a large amount of one crop. Often, wild foods do well in a diverse community of several different plants. When a farmer harvests food, it is more efficient to harvest many plants that are close together.
Wild foods might not store and transport as well as commercial foods.
Finding the food
There are several resources for finding and identifying wild foods. Previous MSU Extension articles, such as "Defeat weeding by eating: Kids and science in the garden – Part 1: Identifying plants," discussed how several weeds are actually good to eat. "Forager's Harvest" by Samuel Thayer is a great book to reference regarding wild foods as well. You can get many other books at your local library or bookstore.
Wild grapes are fairly easy to identify. They are found in the wild often climbing trees and fences, and have single leaves. The clusters of purple fruit are recognizable to many children with few lookalikes. They taste more like grape juice than table grapes that are available at the grocery store. They are usually smaller, have a sour taste and tough seeds. It is recommended to eat the fruit and spit out the seeds, but eating the seeds is not harmful. The grapes can also be squeezed for juice or made into jelly.
WARNING: There is a poisonous look-alike to wild grapes called moonseed. Wild grapes have twirling vines called tendrils at the end that help them climb, moonseed does not have tendrils. Wild grapes have multiple seeds, moonseed has just one. Do not eat wild foods unless you are confident of the identification.
Black walnuts are another fall edible that are easy to identify. They have long compound leaves and the nuts are encased in green husks. The green husks will stain everything they come in contact with, including clothing, shoes, hands and furniture, so wear old clothes and gloves when you are collecting.
Pick up the nuts off the ground. To remove the green husk, stomp the walnuts on a hard surface. My grandfather would put them in his driveway and run over them with his car for a week and then collect the dehusked walnuts. After that, spread the nuts out to dry for four to six weeks. Then, they can be cracked with a heavy-duty nutcracker (or a hammer with safety goggles) and enjoyed raw or cooked.
This article is part of a series by Michigan State University Extension about conducting science activities with children in the natural world. This can be done within a family, in a daycare setting, as part of school activities, with a 4-H club or with any group working with young children.