Sizzling spring at garden retailers
Consumer demand for plants soared during the spring of 2021.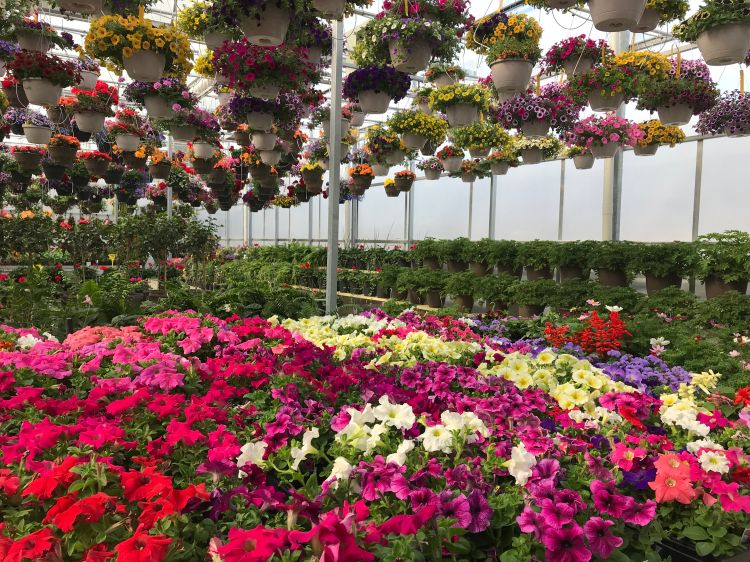 Consumer demand for floriculture product has been extremely high through the spring of 2021. Garden centers are reporting record sales, topping even those of 2020 when everyone became a gardener during the pandemic. According to the June 4 edition of GrowerTalks' Acres Online Newsletter by Chris Beytes, the weekends of the spring sales season of 2021 have been stellar. Independent garden centers through the US and Canada rate their weekend on a 10-point scale (with 10 being a spectacular weekend) and here are the current results:
| Weekend | Retailer rating |
| --- | --- |
| April 3-4, Easter | 8.9/10.0 |
| April 10-11 | 8.7/7.9 |
| April 17-28 | 8.8/8.3 |
| April 24-25 | 7.7/8.5 |
| May 1-2 | 9.1/9.6 |
| May 8-9, Mother's Day | 9.4/9.0 |
| May 15-16 | 9.3/10.0 |
| May 22-23 | 8.9/8.9 |
| May 29-31, Memorial Day | 7.5/8.0 |
Memorial Day was not the best weekend of the spring, but the weather was very uncooperative through the Midwest and the Eastern United States. How uncooperative was the weather? I'll tell you how unfortunate the weather was from my experience here in Grand Rapids, Michigan.
My Memorial Day garden experience
Over Memorial Day weekend, I had two (yes, TWO) frost events at my house when the typical last frost date in my part of west Michigan is May 15. My 'Durango' yellow French marigolds (Tagetes patula) (Photo 2) and 'State Fair' zinnias (Zinnia elegans) were completely killed by frost damage. There was only a frost advisory in my area for the second event and I did not get my act together fast enough to place the frost blankets in time! Of course, on May 31—on Memorial Day—I raced to the garden center to replace my blackened plants and everyone in line, especially with vegetable plants such as tomatoes and basil, commiserated about the weather. There were very few flats to choose from and it wasn't even June! So, I checked in with our independent garden center owners to see how their springs were going.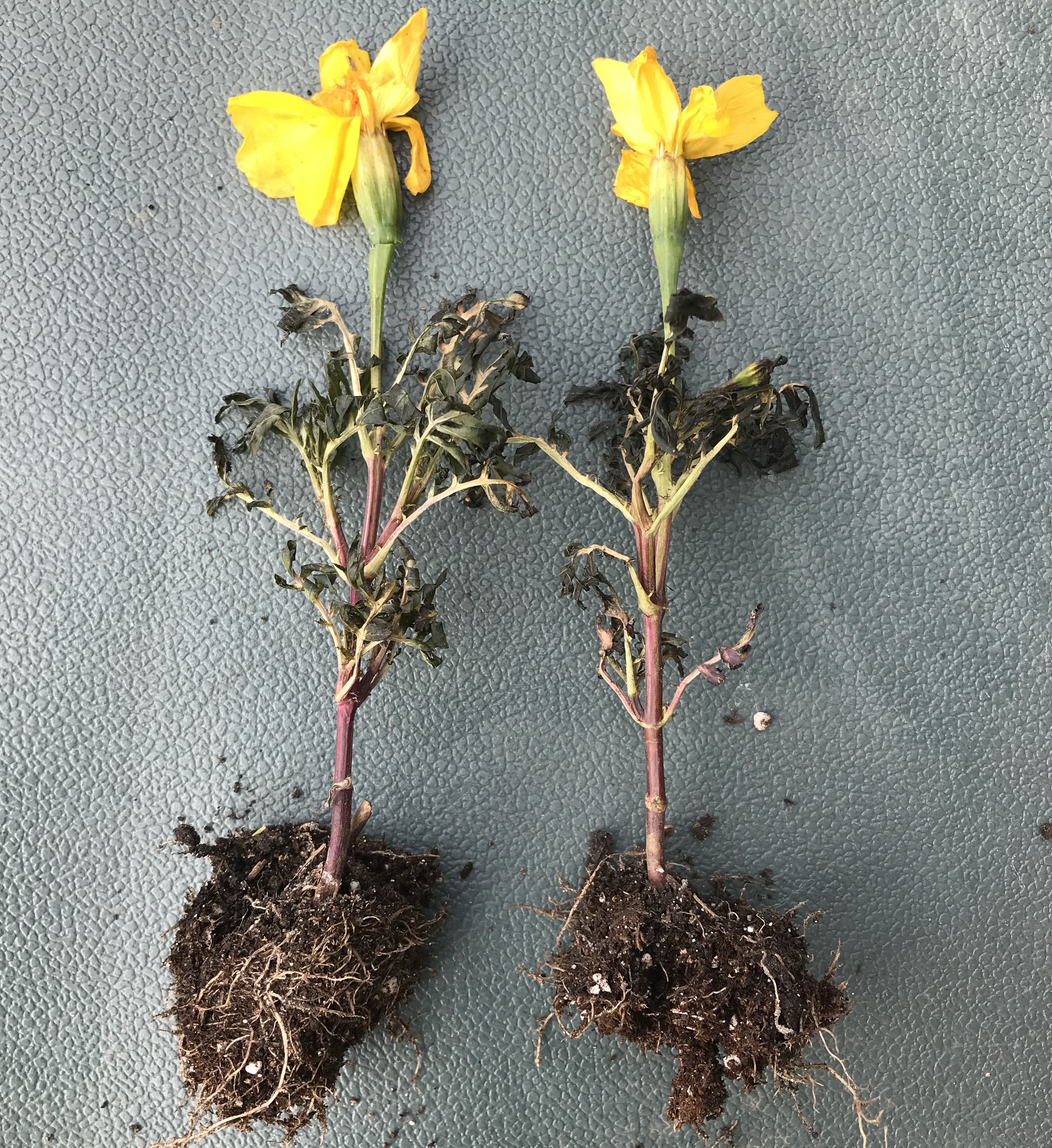 The 2021 spring at the garden center
What were some comments from west Michigan retailers?
"Our sales were through the roof and we couldn't believe it considering our sales last year. Since we're wholesale and retail, we were turning down orders in central Illinois in order to preserve product for our northern retail markets who do not even get started until the end of May. We had two turns in our greenhouse and could not grow combination pots fast enough. Our biggest challenge was labor; we had to incentivize employees hired through temp agencies to stay with us through the end of May. I don't want to get involved with H2-A, but I will have to for next year."
"Our sales have been very strong. We cannot even keep certain items in stock – I'll order 36 flats from our supplier and they'll send me 10."
"Consumer demand is very high, which is awesome. However, every aspect of our business is stressed—shipping, freight and labor. It's been a year unlike any other."
"We tripled sales of our combo planters last year and doubled them again this year. In general, more customers are expecting us to provide convenience services (e.g., curbside service). We didn't have an issue finding enough labor."
"The average ticket is up 13% over last year with the sales of outdoor garden decor products up 50% over last year. We grow our own annuals, so we didn't have a problem keeping them in stock. Our supply of perennials and foliage plants has been very limited this year. So far in June, sales are up 6% over last year."
"June sales numbers have been around average. We're wondering if the all the hot weather has had an effect. With respect to labor, if anything, we might have had too many workers this spring. It's a good problem to have in this climate."