Snapchat's role in volunteer organization's social media presence
Snapchat continues to grow in popularity with youth and young adults, and can play a vital role in a program's social media presence.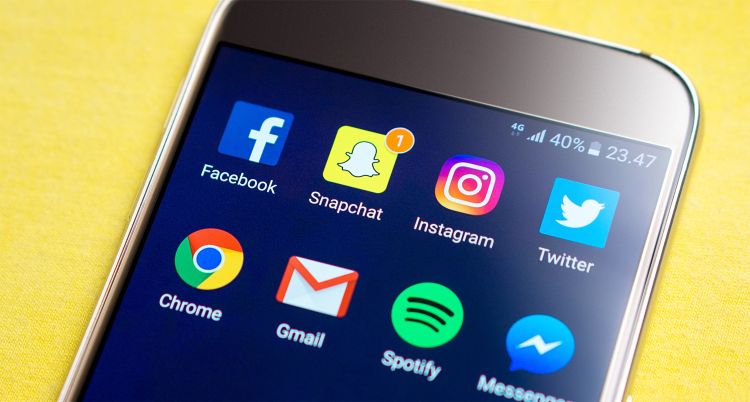 According to "Record shares of Americans now own smartphones, have home broadband" by the Pew Research Center in 2017, 69 percent of adults in the United States are social media users, and it gets even higher when looking at young adults 18-29, as 86 percent are social media users. With a large portion of the population using different social media tools, they can be a valuable tool for volunteer programs to increase visibility, promotion, recruitment and share news. Snapchat is one tool that volunteer organizations may want to consider using when looking at their social media presence.
Snapchat is a photo-messaging app that allows users to put a time limit on a sent picture, text or video so the recipient can see it for only a few seconds before it disappears. It is growing in popularity with younger adults and teenagers as they're starting to use other social media platforms less. Michigan State University Extension suggests volunteer organizations think about who their target audience is for the information they share online, as it is important to know what platform that audience is using.
Using Snapchat may seem challenging to volunteer organizations; however, it could be effective in reaching the younger demographics. Here are few considerations to help a volunteer organization use Snapchat:
Take short snaps at program activities and snap them out to the My Story Feature.
Ask followers to resnap the snaps you send out to specific people they are connected with or their "My Story."
Make sure to change the setting of who can view your "My Story" to everyone. This allows for followers to more easily share your snaps with others and for people to more easily see your snaps.
Make it fun, create some suspense for announcements, showcase the fun going on at programs and events, or find ways to make it into a game.
For more information about how volunteer programs can use social media, see the MSU Extension articles "Using social media in your volunteer program" and "Maximizing social networking usage."