Soup's on – January is National Soup Month
Tips to reduce sodium.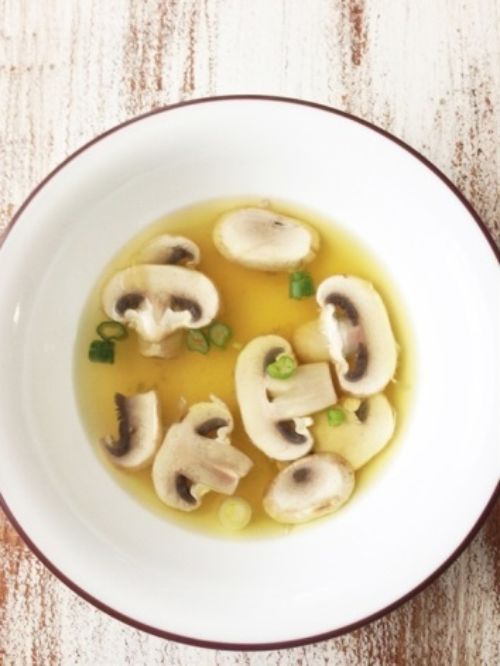 The sky is the limit for soup recipes! Soup alone can make the meal or be added to round-out a meal. Soup can be a pretty simple meal to prepare. Low sodium soup suggestions from Michigan State University Extension include:
Freezer finds: Use up your frozen food! Frozen vegetables, chicken, beef or pork is ideal.
Fridge finds: What's in your refrigerator can be staple ingredients for soup recipes – celery, carrots, zucchini and broccoli to name some options. Usually, one cup to one-half a cup of diced vegetables for most soup recipes.
Pantry finds: For broth stock, use bullion, water, herbs and spices along with other low sodium flavor enhances like vinegar and lemon juice, peppercorns, garlic or onion powder. You can also use a salt substitute such as Mrs. Dash.
Homemade stock: Stock is the broth from meats you roast. Homemade stock enhances the flavor. After roasting chicken, beef, sausage or turkey, skim off the fat and freeze the stock for soups.
Add to a can: Start with a low sodium canned soup and get creative; add your own flavor enhancers or vegetables like spinach or kale, which cook nicely and add a lot of flavor to bland soups.
Soup can be high in sodium!
According to the Centers for Disease Control and Prevention (CDC) the recommendation of sodium intake is 1,500 milligrams per day – the (adequate Intake) level for most Americans. The CDC advises everyone to limit sodium intake to less than 2,300 milligrams per day (the tolerable upper limit).
If you are in the following population groups, you should consume no more than 1,500 milligrams of sodium per day and meet the potassium recommendation (4,700 milligrams per day) with food.
You are 51-years-old, or older
You are African American
You have high blood pressure
You have diabetes
You have chronic kidney disease
To learn more about food recipes, food preservation, diabetes and your health, visit:
http://msue.anr.msu.edu/topic/info/safe_food_water
Did you find this article useful?
---