Southeast Michigan vegetable update – Aug. 28, 2019
Cool weather continues. A variety of crops are being harvested, with good quality generally being reported.
Weather
The table below shows rainfall totals for Michigan State University Enviroweather stations in southeast Michigan, as well as degree-days calculated using the Baskerville-Emin Method. Averages for Commerce and Hudson are over five years, while Deerfield is over three years. Rainfall is in inches.
Rainfall and degree day totals as of Aug. 28

Station

Degree days (base 42)

Degree days (base 50)

5-year degree day average (base 50)

Rainfall since April 1

5-year rainfall average

Commerce

3,061

2,027

2,083.5

18.02

14.94

Deerfield

3,310

2,227

2,454.5

20.9

14.03

Hudson

3,122

2,077

2191

16.72

13.83
Crop report
Peppers are being harvested. This year's small plants have allowed for a fair amount of sunscald.
For potatoes and tomatoes, late blight has not been reported in Michigan (though reports continue to roll in from Wisconsin and New York).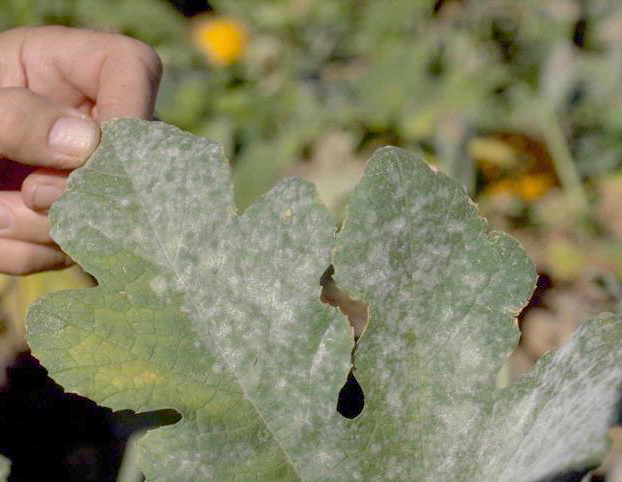 Pumpkin plantings have some orange fruit, though some plantings still have a long way to go. This unevenness and lack of orange fruit is being reported across the state. Powdery mildew is quite developed in some fields, giving the plants an overall yellow appearance. The recent wet weather has spurred phytophthora development in some field with a history of the disease.
Sweet corn harvest continues. Corn earworm trap catches in Lenawee and Monroe counties were low this week, with catches averaging one moth per night and four moths per night, respectively.
Spider mites are out and feeding in watermelon. This quickly reproducing pest is most often seen in fields that have experienced hot, dry conditions and repeated exposure to broad-spectrum insecticides. Spider mites can feed on a variety of crops, but they really gravitate to watermelon. They can scorch leaves and cause severe plant damage when allowed to feed and multiply unchecked. Zsofia Szendrei's trials in Michigan have found the most effective products for spider mites in watermelon are Portal (three-day preharvest interval), Brigade (three-day preharvest interval), and Oberon (seven-day preharvest interval).
Reach out
Contact me at schuhmar@msu.edu or 517-264-5309 to schedule a farm visit or ask a question.
Meetings
Hotels are starting to fill up, so start making accommodations to attend the 2019 Great Lakes Fruit, Vegetable, and Farm Market EXPO. This year's GLEXPO is scheduled for Dec. 10-12 in Grand Rapids, Michigan. We have great speakers coming in from across the country to address the production, labor, and marketing issues affecting Michigan vegetable growers.
The next round of Produce Safety Alliance Grower Trainings have been announced. For locations, times and full information, visit the 2019-2020 Produce Safety Grower Certification Course information page. If you've attended a training already but still want to work on FSMA readiness, schedule a free, confidential On-Farm Readiness Review, see the On-Farm Readiness Review website.
Interested in drainage? A wide array of drainage related topics will be covered at a two-day event in Riga, Michigan, Sept. 12 and 13. For more information and registration, see "Attend the farm drainage field day on Sept. 12-13, 2019."