Southwest Michigan vegetable update – Aug. 19, 2020
The storm front on Aug. 10 caused significant damage to some local vegetable fields.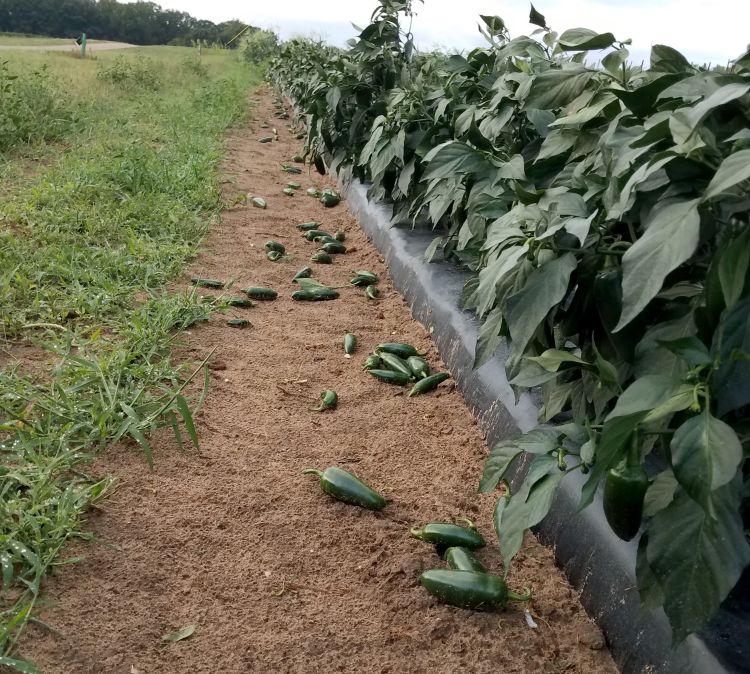 Weather
Temperatures for the week at the Southwest Michigan Research and Extension Center ranged from 76 to 89 degrees Fahrenheit for highs and 54 to 62 F for lows. The 50 F degree-day units are at 2,151 for 2020 compared to 1,951 for 2019 and 2,152 for the five-year average. There was no rain for the week and during the last 30 days, there has only been 1.25 to 2 inches across the area. Non-irrigated crops are showing significant drought stress in sandy fields.
Growers generally are discouraged by low product prices and lack of product movement. They feel this is largely due to decreased restaurant trade since restaurants and food service are large users of fresh vegetables. The last two weeks in August are often times of lowest prices and movement. Hopefully, both will increase within the next couple weeks. Local sales, however, are on track to be better than last year. Numbers of customer visits are up at many direct farm markets and farmer's markets, as are dollars spent per customer.
Crop reports
The biggest story in southwest Michigan over the past week is the aftermath of the storm front that went through on Aug. 10. High winds directly damaged some crops and indirectly damaged others. Direct damage was most evident in sweet corn and pepper plantings. Some sweet corn was snapped off at the soil line while others were simply bent over. Corn has an interesting ability to recover from being blown over as long as the plant is still intact. Most of that damage has since recovered. High wind and driving rain can knock fruit and flowers off pepper plants. Fruit drop was especially evident in jalapeno plantings. The wind also opened up many pepper plants, exposing fruit to sun burn which was discarded at the next picking. All fruit is susceptible to sunburn, but peppers are more susceptible due to their dark green color that absorbs more heat. Some tomato plantings also had stakes blown over that had to be replaced.
Downy mildew is still making its way around the area and has found smaller, isolated cucumber plantings and backyard gardens. Powdery mildew is also quite prevalent in pumpkin and squash fields that have not received any control measures. Several products provide control of powdery mildew. Consult the Midwest Vegetable Production Guide for Commercial Growers for more information. Also, quickly remove squash fields after the last harvest. Simply mowing generally does not do a very good job since a fair amount of leaves are left behind to act as a source of inoculum. It is best to remove the field completely or kill it with an herbicide.
The dry weather has also encouraged thrips and mites, especially on tomatoes, peppers and watermelon.