Southwest Michigan vegetable update – Aug. 26, 2020
Time to be more proactive on pumpkin powdery mildew control.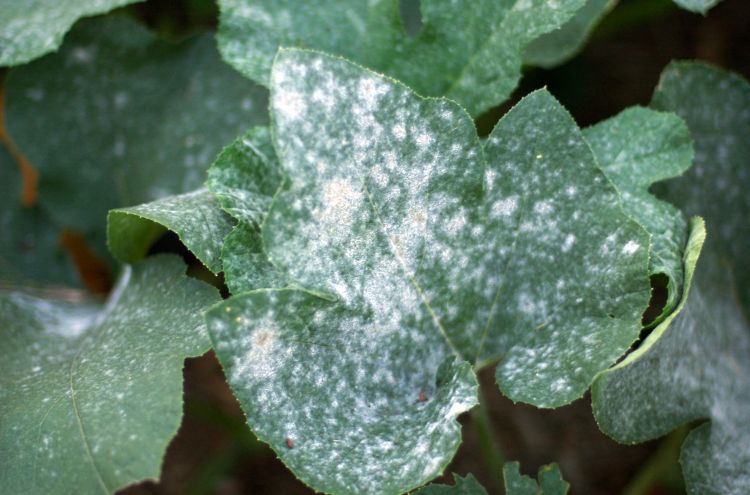 Weather
Temperatures for the week at the Southwest Michigan Research and Extension Center ranged from 79 to 91 degrees Fahrenheit for highs and 50 to 69 F for lows. The 50 F degree-day units are at 2,318 for 2020 compared to 2,076 for 2019 and 2,280 for the five-year average. Rain for the week ranged from 0.1 to 0.4 inches. At the Southwest Michigan Research and Extension Center, we have had 5.56 inches of rain since June 1. Local, non-irrigated crops are showing significant drought stress in many fields. Non-irrigated field corn is beginning to dry down. Future rains will have no effect on yield in these fields.
Product movement has increased slightly. However, prices remain low for most items.
Crop reports
The vegetable season is beginning to wind down. Early tomato and pepper fields are being abandoned, some due to age, others due to the current price not justifying an additional harvest. Plastic is being removed from early fields as harvest crews have time and can be shifted to other activities.
Transplanted fall squash is being harvested.
This is the time of year when pumpkin and fall squash producers need to stay on top of their powdery mildew control. It is important to protect the leaves and fruit stems. Infected leaves will eventually dry and shrivel up, exposing the fruit to sunburn. We still have days in September where the sun is hot enough to cause sunburn on newly exposed fruit. Therefore, leaves should be maintained until at least late September. Infected fruit stems often lead to the stem drying up and falling off, leaving the pumpkin without a handle, greatly reducing fruit marketability.
Powdery mildew control starts with selecting varieties with some leaf or fruit stem tolerance. Apply control products starting in early to mid-August and continue through the end of September. See Cornell University's recommended targeted fungicides for cucurbit powdery mildew for organic and non-organic recommendations for powdery mildew control.