Southwest Michigan vegetable update – May 27, 2020
Warmer weather helps get activities back on schedule.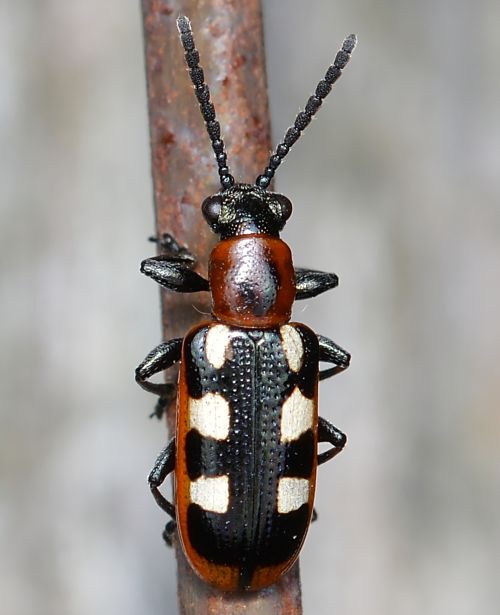 Weather
Temperatures for the week at Southwest Michigan Research and Extension Center ranged from 66 to 89 degrees Fahrenheit for highs and 50 to 66 F for lows. The 50 F degree-day units are at 326 for 2020 compared to 289 for 2019 and 401 for the five-year average. Recent warmer temperatures have helped advance plant growth. Rainfall across the area for the week was quite variable, ranging from less than 0.25 inches to slightly over 1 inch. Soil temperatures also increased significantly, now averaging in the low 70 F range.
Field activities
Many fields still have standing water or significant wet spots that growers are working around. Planting and transplanting of all crops continues. Low tunnels are still on cucumbers, squash, peppers and tomatoes.
Crop reports
Asparagus harvest volume has increased in response to the warmer temperatures. Harvest is approaching 60%. Asparagus beetles have shown up in some fields. Asparagus beetles are quite mobile, so control may be a daily activity until temperatures cool toward the weekend. Increased temperature and humidity may cause rust and purple spot to show up.
Transplanted squash and cucumber are on their third to fourth leaf while direct seeded are on their second or third true leaf. Growth differences between transplanted and direct seeded are not as great this year due to the recent freeze. Growers either had to replace transplants are waited until after the freeze to plant them in the field. Many direct seeded fields planted prior to the freeze survived since seedlings had not emerged at the time of the freeze.
Tomato, pepper and eggplant transplanting continues. Stakes are going into the earlier planted fields.
Sweet corn planting continues and growth has improved due to the warmer temperatures. Extra nitrogen should be applied at sidedressing due to recent high amount of rainfall.
Hops are 3 to 5 feet tall and are being trained up the strings.
Potatoes have emerged. No signs of Colorado potato beetle at this time.
Rhubarb is being harvested.
Miscellaneous
There is grower concern about how much to plant due to market uncertainty around how restaurant reopening will be approached and if consumers will feel comfortable eating out. Growers have a significant investment with no certainty of an economic return. This is understandably a concern for many.