Starting over after foreclosure
Knowing where your credit stands after foreclosure.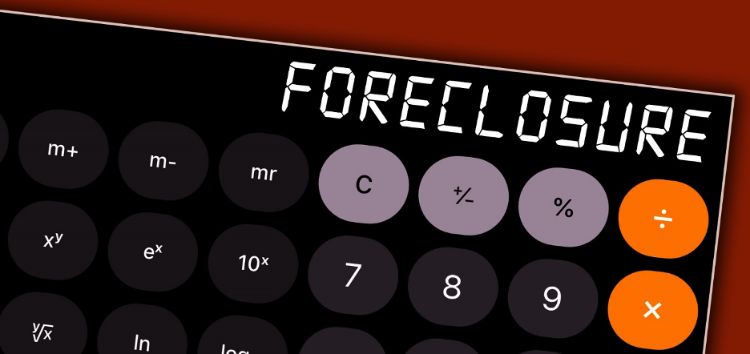 Foreclosure rates in Michigan continue their downward trend according to RealtyTrac, but for those who suffered through this process, starting over is critical. Many who have experienced a foreclosure wonder how it affects their credit. When starting over after a foreclosure, it can be critical knowing where your credit stands and what steps you need to consider for improving your situation.
First, find out what is being reported on your credit. Every year you are entitled to examine your credit reports at least once for free. Visit www.annualcreditreport.com to access your Experian, Equifax and Transunion reports. Be advised that there are several sites that offer a variation of this service, and it is easy to make a mistake in navigation and end up on a site that will request a form of payment. However, if you have successfully navigated to the site above, you will not have to provide a payment method for your annual copy. Another mistake people make is trying to retrieve their credit score instead of their report. Your score may be important, but at this point you want to review what is being reported on your credit report. A foreclosure will be reported on the public records section of your reports.
Second, review your reports carefully. Make sure that the information is accurate. If there are inaccuracies, you should report these to the credit reporting agency immediately. If you believe that your identity has been stolen, you should act immediately. Contact the Federal Trade Commission for more information.
Third, make a list of all negative items: past due accounts, accounts with late payments, charged off accounts, collections, judgments, etc. in addition to the foreclosure. Most negative information will stay on your credit report for at least seven years (some events such as bankruptcy can stay on for up to 10 years). If you have a lot of negative items, you have work ahead of you to improve your credit. You may need to make payment arrangements or negotiate settlements on some of the debt. In addition, you can start taking steps to improve your credit by:
Paying all future bills on time
Taking advantage of layaway, and 90-day no interest plans for future purchases
If you have steady income, get a limited-use credit card, or a credit card with a low limit
Open and use a checking account to show you can handle your money responsibly
Open a savings account and make regular deposits
Continue to review your credit report every year
These steps may take time, but as you work your plan, some older negative information may be removed from your credit report.
If you only have a few negative items in addition to your foreclosure, your situation may not be as bleak as you think. Follow the steps outlined above and according to myFICO, even though a foreclosure stays on your report for seven years, if you keep all of your other credit obligations in good standing, your score can begin to rebound in as little as two years.
If you have suffered a foreclosure, it is important to know where your credit stands. However, it is less important to know your credit score until you take the steps to improve your credit. Making financial changes takes time, patience, and discipline. Sometimes it helps to seek advice from a professional. If you have questions, or would like to ask an expert, Michigan State University Extension has access to many resources. In addition, MSU Extension has released a Starting Over After Foreclosure toolkit for homeowners who are experiencing or have previously experienced foreclosure. This toolkit will equip these individuals and families with tools to help them recover their financial stability, in the case that a recovery of their home is not possible. The toolkit is available to download free at the MI Money Health website.