STEM programming for 4-H clubs or at home – Part 2
Learn how to incorporate 4-H activities that intentionally explore science while working with youth in out-of-school settings.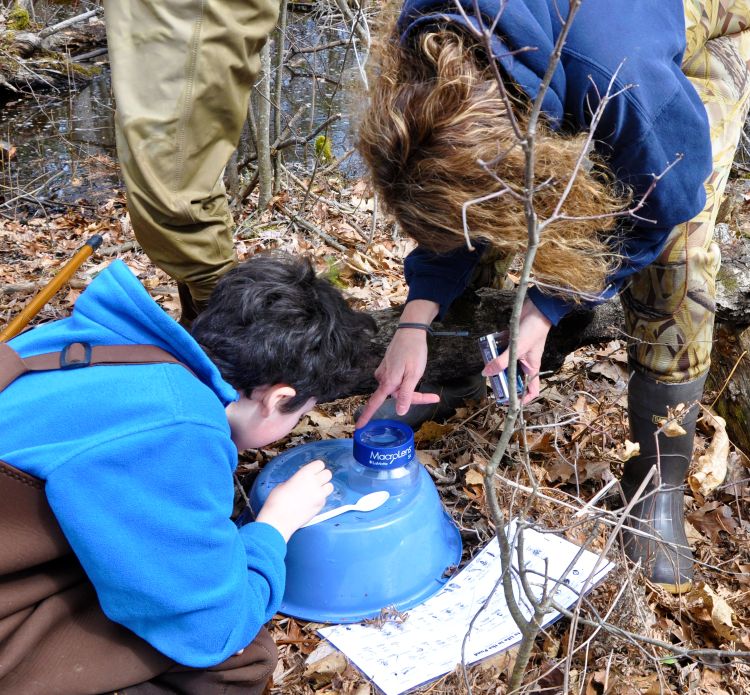 America is facing a national shortage of young people with skills in the areas of science, technology, engineering and math (STEM), which is resulting in a significant workforce shortage in STEM fields. Michigan State University Extension 4-H Youth Development has a strong history of mobilizing volunteers to work with youth through hands-on learning experiences, which makes the program a natural fit for helping children generate an interest in science.
In this article series, we will explore how 4-H volunteers can easily incorporate science concepts into their work with youth. It is important to understand that memorization is not an effective method of learning science. This is why 4-H is so beneficial in helping youth build their capacity in STEM. Youth in the 4-H program are encouraged to use science activities to discover knowledge themselves, which may propel young people to become more engaged and motivated to learn science content. Science happens every day in the world around us, and our goal with 4-H STEM is to help youth notice and capture science in action.
It is quite easy to explore science with 4-H members regardless of their club or afterschool program focus. Leaders can help youth think about ways they can dig deeper into their project and reach a higher level of understanding.
The following are a few fun and simple activities to help leaders see how easy it is to incorporate science content into work with 4-H youth:
Chemical engineering. Youth involved in cooking groups can explore food by designing a new snack product. They can even use technology and design a commercial to market their new creation.
Physics. Youth involved in a shooting sports group can experiment with distance and trajectories in arrow flight and report on the results.
Entomologist. Youth involved in garden clubs can research the use of beneficial pests in gardens and on farms, and learn about entomology or the study of bugs.
Veterinary science. Youth enrolled in a horse and pony project may enjoy learning about various horse feeds and compare the differences in ingredients and how they affect the equine digestive system.
Materials engineering. Youth involved in clothing and textiles can conducting an experiment that tests how different fabrics absorb dye.
Environmental engineering. Youth interested in environmental projects can set up a water quality monitoring program for a local stream.
The possibilities are endless; it is not about creating new activities for your club or program, but simply continuing the work you already do and intentionally exploring the science behind the project.
Michigan State University Extension and the Michigan 4-H Youth Development program help to create a community excited about STEM (Science, Technology, Engineering, and Mathematics). 4-H STEM programming seeks to increase science literacy, introducing youth to the experiential learning process that helps them to build problem-solving, critical-thinking and decision-making skills. Youth who participate in 4-H STEM are better equipped with critical life skills necessary for future success.
To learn more about the positive impact of Michigan 4-H youth in STEM literacy programs, read our 2018 Impact Report: "Equipping Young People for Success Through Science Literacy."
To learn more about MSU Extension, visit the MSU Extension website. To learn more about 4-H and Extension opportunities in Alcona County, stop by our Harrisville office at 320 S. State St. Harrisville, MI 48740, or visit us online at our Alcona County MSU Extension Facebook page or Alcona County Extension office page.