STEM programming for 4-H clubs or at home – Part 4
Discover easy ways to incorporate engineering while working with children during out of school time activities.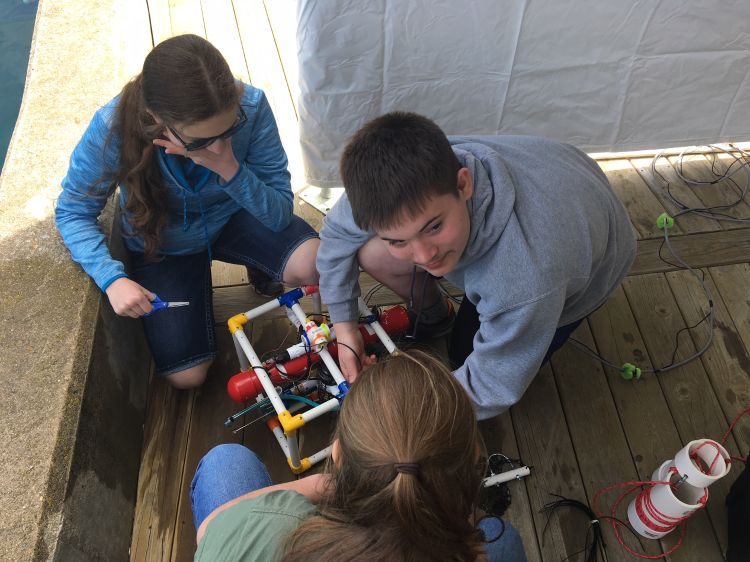 America is facing a national shortage of young people with skills in the areas of science, technology, engineering and math (STEM), which is resulting in a significant workforce shortage in STEM fields. Michigan State University Extension 4-H Youth Development has a strong history of engaging and supporting volunteers who work with youth through hands-on experiential learning. This makes 4-H a natural fit for helping satisfy the natural curiosity of children while generating an interest in STEM and developing knowledge and important life skills.
Consider how 4-H volunteers can incorporate engineering in their work with youth. Simply defined, engineering is the process of solving problems using knowledge and imagination to build solutions. Engineering has been used in every aspect of our lives; everything we touch, wear, see, eat and hear has been affected by it. Regardless of the project focus of a 4-H club or activity, engineering has been involved. Whether it is creating tools, equipment, a housing layout or designing the facility that produces animal feed, engineering plays a critical role.
The following are a few fun and simple activities to help youth utilize engineering in their 4-H experiences:
Livestock project members can conduct a barn safety hazard hunt, determine what needs to be corrected, design a plan for doing so and share their findings with fellow club members.
Archery projects members can build their own arrows using the basic components of shafts, nocks and fletchings or evaluate the most effective target for stopping their arrows and share their findings.
Wildlife project members can research, design, construct and install birdhouses. Encourage youth to share their design and reason they selected it.
Robotics project members can make a difference in their community by designing and building an underwater remote operated vehicle (ROV) to collect water samples for water quality testing.
Horse and pony project members can design an experiment to see which saddle pad material keeps a horse the coolest and share why.
Through hands-on experiential learning, 4-H members have a variety of opportunities to include engineering in their project experiences. As a group, talk about what problems or challenges exist for 4-H members, brainstorm what might correct the problem, plan and design the solution and determine if it was successful. These activities will also present a terrific opportunity to discuss how many engineers may address the same issue as well as engineering careers that work with members' area of interest.
The National 4-H Program encourages 4-H leaders to use inquiry-based learning methods while working with members. To do so, leaders refrain from giving answers to youth and instead encourage them to seek answers to questions. For more information about Michigan 4-H Youth Development, visit the Michigan 4-H Science and Engineering website.
Michigan State University Extension and the Michigan 4-H Youth Development program help to create a community excited about STEM (Science, Technology, Engineering, and Mathematics). 4-H STEM programming seeks to increase science literacy, introducing youth to the experiential learning process that helps them to build problem-solving, critical-thinking and decision-making skills. Youth who participate in 4-H STEM are better equipped with critical life skills necessary for future success.
To learn more about the positive impact of Michigan 4-H youth in STEM literacy programs, read our 2019 Impact Report: "Children & Youth Impacts: Building Science Literacy & Future STEM Professionals".
To learn more about MSU Extension, visit the MSU Extension website. To learn more about 4-H and Extension opportunities in Alcona County, stop by our Harrisville office at 320 S. State St. Harrisville, MI 48740, or visit us online at our Alcona County 4-H Youth Development Facebook page or Alcona County Extension office page.