Storing peonies to bloom at a later date
You can cut peonies and store them for weeks or months if you know when to cut and how to properly store them.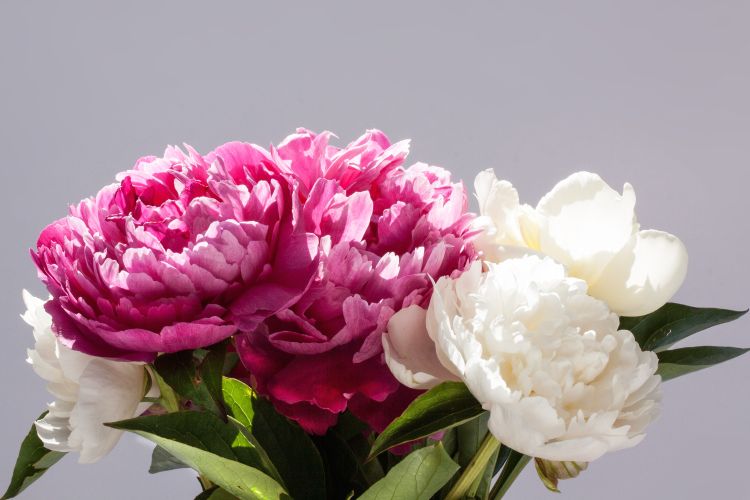 Peonies are one of the most loved spring flowers. In the Midwest they bloom in late May until mid-June. Lynn Byczynski calls peonies the "darlings of the spring flower world" in her book, "The Flower Farmer, An Organic Grower's Guide to Raising and Selling Cut Flowers."
Recently, I was talking with a friend about peonies and she told me her grandmother always had a fresh bouquet of peonies on her table at Thanksgiving. This was years before our favorite spring flowers entered the market in the fall from South America. We now routinely see flowers "out of season" as they are grown and shipped around the world daily. Even today, if it were possible to get peonies in November the price would be so exorbitant the bouquet would be more costly than the rest of the dinner combined. Those of us who love peonies long to have them as cut flowers longer than the few weeks they are blooming in season. How could my friend's grandmother have a peony bouquet at Thanksgiving? What is the cut flower lover's answer to extending the peony season?
Good news! You can cut peonies and store them for several weeks, even up to months depending on the variety. The key to storing peonies in the refrigerator and having them bloom at a much later date is knowing when to cut them and how to properly store them.
The first thing you need to know is when to cut the peonies. The timing needs to be precise. To store a peony for proper bloom and achieve a vase life of five to 10 days, you need to cut the flowers when the buds are showing some color and are soft like a marshmallow, according to Wilma Jackson from the Sunny Dale Spring Peony Farm in Valley Center, Kansas. During the bloom time of peonies, you must check them several times a day to make sure you are cutting at the proper developmental stage.
Once the peonies are cut, you should store them dry. Michigan State University Extension suggests stripping the leaves off the stem to reduce water loss. The next thing you need to do is wrap the peonies completely, stem to bud, in clear plastic wrap, sealing both ends of the wrap. Sealing the wrap helps to ensure minimal moisture loss from the flowers themselves. A good tight seal is imperative if storing them in a frost-free refrigerator.
Store them horizontally for up to three months. (Or, according to my friend, until Thanksgiving. Her grandmother stored hers in dampish newspapers.) When removing them from their cold storage, cut the stem and place in tepid water in a cool area. Once the peony is hydrated, it should bloom for about a week.
If you are thinking you, too, would like a bouquet of peonies at Thanksgiving, Byczynski's book, "The Flower Farmer, An Organic Grower's Guide to Raising and Selling Cut Flowers," lists several varieties of peonies and their vase life. Even if you do not know the variety of peonies growing in your garden, experiment with the ones you have and see how long you can have fresh peonies to enjoy, maybe for months.