Support for veterans transitioning to farming increases
Federal agencies, state land-grant universities and volunteer groups provide resources to veterans to help ease the change from the military to agricultural endeavors.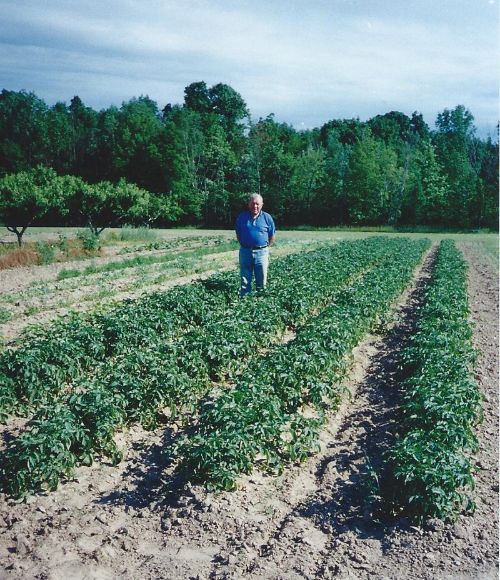 Veterans returning from active duty assignments need assistance in transitioning to civilian life. They possess many valuable skills that can be adapted for use in agriculture. Attributes like discipline, hard work, time management and appreciation of working together, to name a few. Finding the translation of these skills to agriculture is being aided by many federal agencies along with land-grant institutions and groups formed of Veterans themselves.
It is not surprising that many veterans seek to "return to the land". Some 45 percent of the current volunteer armed forces are from rural areas where only 16 percent of the population of this country lives. Many have farm backgrounds or know someone who is farming. This helps to provide both familiar landscapes along with friends and neighbors that will be supportive of their return.
The United States Department of Agriculture can provide capital for land, livestock, seed and related operating expenses. Their goal is to strengthen the American economy and provide livelihoods to returning veterans. Additionally, educational and training benefits can be accessed. As part of the Agricultural Act of 2014, USDA Military Veterans Agricultural Liaison was created to provide resources and support for military veterans.
Since 1855, the first land-grant college, Michigan Agricultural College (now known as Michigan State University), has had the purpose of training farmers for agriculture and military personnel for engineering. Michigan State University's Institute of Agricultural Technology offers a Vets to Ag program. The Vets to Ag program is an innovative residential training program for U.S. military veterans to work in a variety of food, agricultural and natural resources businesses.
Congruent to these efforts, Michigan State University Extension has offices in Michigan counties that offer technical assistance and business trainings for farmers.
The Farmer Veteran Coalition was founded in 2007 with the mission of introducing veterans to agriculture and addressing the new dynamic that our military would be returning, in large numbers, to small towns across the country, far from the services available to veterans in more populous areas, and just as far, sometimes, from the type of career and lifestyle the veterans we worked with were wanting to pursue.
Recently, the Farmer Veteran Coalition held its annual "United We Farm" conference in East Lansing with over 500 veterans and service providers in attendance. Michael O'Gorman, founder and director, stated that the title "United We Farm" summarizes the unification of the military-to agriculture movement sweeping the country. This collaboration is the cornerstone of the Farmer Veteran Coalition's guiding principles. Additionally, the health of rural communities and rural economies is a vital component of connecting veterans with careers in agriculture.
MSU Extension educators working with the MSU Product Center provide training for farmers in the areas of "Cottage Food Law" and "Commercializing a Food Product".