Teacher's pet! 4-H teen brings dog to schools to help kids improve reading
4-H teen Hannah Montgomery helps kids improve their reading skills when they get to read to her dog, Dash.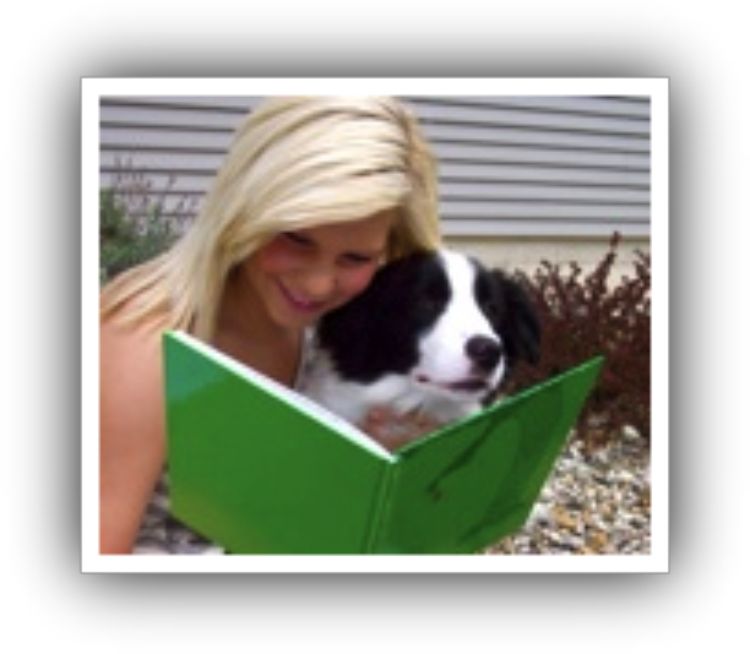 With a love for dogs and aspirations to teach, a 16-year-old 4-H'er came up with a way to make a positive impact on her community. While competing in the Miss America Organization as an Outstanding Teen contestant, Hannah Montgomery, a seven-year Michigan 4-H member from Cass County, was searching for a platform and turned to three things she enjoys. Her passion for dogs, volunteering and teaching provided the foundation for her Dash to Read literacy program. Through this program, Montgomery has had a dramatic impact on at-risk children in her community.
"I found a similar program online and decided to start my own program here in Southwest Michigan," said Montgomery.
Montgomery came up with an idea to help students in elementary school who face challenges in the classroom, specifically those with difficulty reading. Reading is an essential tool for students to succeed in school and in life. Those who struggle with it can have lower self-esteem and confidence. Hannah knew from firsthand experience just how challenging reading can be at a young age.
"I would like to be a teacher and thought that this would be a good way to reach out to children who struggled with reading like I did when I was younger," said Montgomery. "This gives them something to look forward to and acts as a good incentive to read."
With her border collie Dash at her side, Montgomery created the Dash to Read program. She has assisted first- through third-graders at local schools, creating a judgment-free zone to get students comfortable reading aloud. As children read to Dash, he is seen as a non-threating object in a situation where struggling students may tend to feel uncomfortable and nervous. Because her dog is present, Montgomery is able to show how reading can be fun instead of a nerve-wracking experience when surround by peers. Dash is used as an incentive to read, while at the same time, ties in the importance of social skills with reading concepts.
"The children who read to Dash gain confidence and their reading skills improve drastically," Montgomery said. "One boy even gained an entire reading level."
By reading to Dash, children can earn awards ranging from special time with Dash, to a Dash to Read book donated in the child's honor to their school library, depending on how many books they read. Montgomery also feels she is being rewarded just by seeing the progression of the children's reading ability.
"I really love seeing the children grow and develop their skills," she said. "It is great to know that they are gaining great skills that will help them in the future."
As Montgomery begins to prepare for college and her future as a teacher, she hopes to one day implement this program into her own classroom.
"I hope that I will be able to keep the program in the community and someday, when I am teaching, I can utilize the program in my classroom," Montgomery said.
In recognition of her services, including volunteering at the Ronald McDonald Charities of Michiana, The Salvation Army, Sunburst Races, Relay for Life, 4-H dog program junior leader, and the creation of Dash to Read, Montgomery was awarded a $500 scholarship and the Live United Youth Award by the United Way. This award is given to a teenager who demonstrates innovation, time and education, and advocacy for community improvement.