Teaching is something everyone should try
This story from Jr. Master Gardener volunteer Babette Stenuis-Stolz shows how science learning can be incorporated into nearly any topic - and you thought gardening was just about having a green thumb!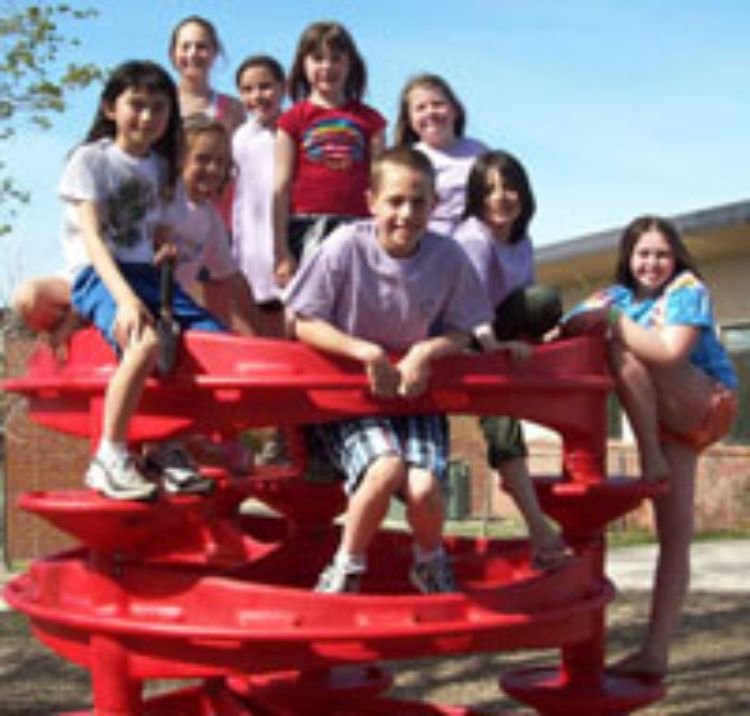 Reprinted with permission from the Petoskey News Review
This story from Jr. Master Gardener volunteer Babette Stenuis-Stolz shows how science learning can be incorporated into nearly any topic – and you thought gardening was just about having a green thumb!
I say this after having had the special opportunity of introducing the world of gardening to a group of Lincoln Elementary School students.
This six-week Junior Master Gardener course has afforded me the pleasure of getting to know 11 bright young people as we've explored everything green and growing together.
I've shared this teaching adventure with Lynn Peters, who has classroom experience as a math tutor at the school. Having not stepped into an elementary school since I was a student several decades ago, this was a new experience for me, and one I have thoroughly enjoyed.
When Lynn and I decided to tackle teaching a Junior Master Gardener class together, we both wondered what are we going to do for six weeks?!
It has surprised us to see the weeks fly by; and, as we approach the end of our class there are still many things we want to talk about and do with our class.
Katrina Daniel, Trevor Daniel, Jennifer Downey, Emily Dudd, Kortney Heckman, Emma Kurtz, Katie Kurburski, Hannah Morey, Benjamin Smith, Mindy Sowers and Kyrsee Tingstad have been the best students any teacher could ask for. They have been eager to learn and participate in whatever experiment or activity we plan. They have been attentive, respectful and on time each and every week. They have asked some great questions and shared experiences from which we have all learned something together.
During our six-week class, we learned about the different types of soil and what grows and doesn't grow in each one. We shared a nutritional feast of fresh fruits, vegetables and breads while we talked about where each food came from, ultimately learning the parts of a plant. We studied pollination by dissecting and diagramming the parts of a flower. We studied aromatic fresh herbs, read stories about gardening, and discussed what makes a plant an annual, perennial, or biennial. We learned how to pinch back plants, how to transplant seedlings, and how to harden off our plants in preparation for planting in the garden. We did water experiments as we studied the water cycle. We even took time to make Mother's Day cards of dried beans and peas. We planted everything from morning glories and hollyhocks to watermelon and peppers, and even planted our own gourd seeds so we can make gourd birdhouses this fall.
Our final class this week will focus on something sure to capture the attention of our young gardeners — bugs! We'll be learning what bugs are good to have in the garden and what ones are considered pests.
The kids put their new gardening knowledge and enthusiasm to use when we visited the Little Traverse Bay Educational Gardens. It was there many logged their first volunteer hour on their way to becoming certified Junior Master Gardeners.
The Junior Master Gardener Program, operated through MSU Extension as a 4-H after-school program, is a great course for elementary school students. The goal of the program says it all, "To grow good kids by igniting a passion for learning, success and service through a unique gardening education."
Junior Master Gardeners leave the classroom with a wealth of knowledge they can immediately put to use at home, at school and in their community. The Junior Master Gardener program teaches the value of volunteering in your community and instills in young people the desire to share their knowledge in ways that will make their community a better place to live.
The kids have learned a lot during the past six weeks, but teaching this course in gardening has taught me perhaps even more. It has been a learning experience for me as I was treated to a glimpse into the world of young people and given a sweet taste of the rewards our school teachers experience every day.
Thank-you, Ben, Emily, Emma, Hannah, Jennifer, Katie, Katrina, Kortney, Kyrsee, Mindy and Trevor, for teaching your teacher so much during the past six weeks!