The 2017 National Ag Day annual photo contest deadline is quickly approaching
Michigan State University Extension encourages college students to participate in the fifth annual National Ag Day photo contest by submitting an original photo representative of this year's theme "Agriculture: Food for Life".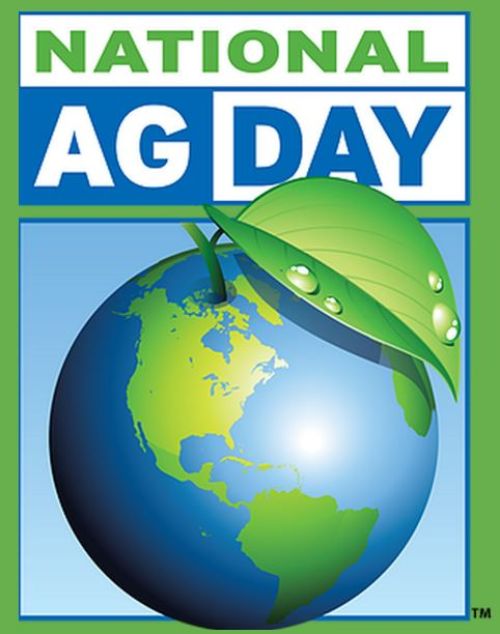 Life on the farm presents many opportunities for great photos. Whether it is a beautiful sunrise or sunset, unforgettable harvest or welcoming a new calf into the world, there are special moments on the farm that are perfect photo opportunities. The National Ag Day photo contest is a great avenue for students to show the non-farm public how committed farmers are to producing safe, wholesome and nutritious food. This is especially important as only 2 percent of the population in the United States is directly involved in agriculture.
Any student enrolled in college in the United States is eligible to enter an original photo in the 2017 National Ag Day contest. Students have a little more time as the submission deadline has been extended from November 30 to December 15. The winning photograph will be published as the official National Ag Day poster, and the winning artist will receive a $1,000 scholarship. In addition, the winner and the photo will be featured in Successful Farming magazine and other Ag Day materials.
Contest judges will look at the originality of the photograph, presentation, adherence to the theme, design and total impact. To review contest rules and regulations, visit the National Ag Day website. To submit an entry electronically, visit agday.leapfile.net and follow the directions. All photo entries must be accompanied by an entry form and, again, the newly extended deadline is December 15.
Michigan State University Extension encourages students to break out their cameras and snap an award-winning photo around the theme "Agriculture: Food for Life". National Ag Day is organized by the Agriculture Council of America (ACA), a non-profit entity that focuses on increasing the public's awareness of modern agriculture. Mary Dunckel is an agriculture literacy educator with Michigan State University Extension.