The importance of teaching democracy
Educating young children about the election process is an important part in raising future voters.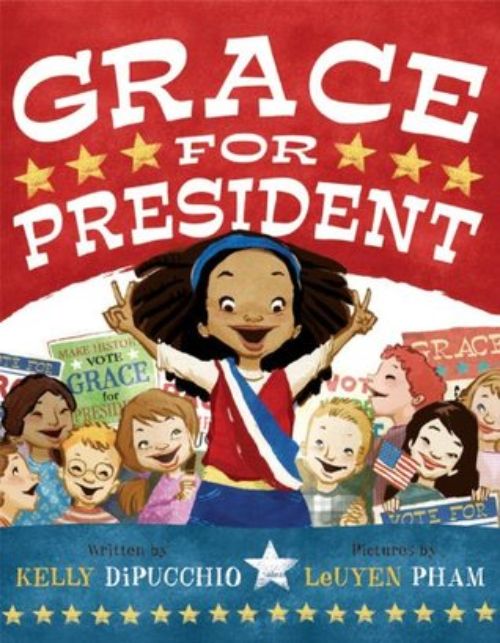 It is never too early to teach kids how and why we vote. If you look around the playground or classroom, some sort of voting is probably already occurring: dividing up into teams, deciding what game to play on the playground and determining who gets to go first. All of this is being decided on through voting. Voting teaches children about making choices and living with the consequences.
If your child seems confused about voting, tell them it is a way for a group of people to make group decisions. Families can vote about what's for dinner, what movie to see, where to go on vacation and more. Similar to electing presidents and other leaders, tell your young child that voting is important in making their voices heard. Even though they might not be able to vote for leaders of their community or country yet, they certainly should speak up about what they want for dinner or where they would like to go on vacation.
To raise future voters, bring your child or grandchild to the voting poles with you. Start the tradition while they are young, and discuss how your actions affect your life and theirs. This teaches them responsibility and citizenship. Studies have shown that children who go to the polls with their parents are more likely to vote as adults. Another way to talk about the election process and encourage involvement would be to ask the following questions at dinnertime or in the car:
What would you do if you were president/leader of your house?
What would you do if you were president/leader of your school?
What would you do if you were president/leader of your city/town?
What would you do if you were president/leader of your country?
Your child might have questions about the donkey and elephant they see in print material as well. Explain that these two symbols were created many years ago, in the late 1870s, to attract and educate voters. They represent two different groups of people with different beliefs. Invite children to draw their own symbols for causes they believe in, such as cleaning up a local garden or bike path, helping out at a dog park, various charities or protecting the environment.
Children need to see first-hand how they have the power to influence changes in our government. By getting involved in these types of events and discussions, youth will have a better understanding of the importance of voting and participating themselves.
Don Laws, a political science professor emeritus at Southern Oregon University, believes getting young kids involved in politics is key to the basic survival of politics. Teaching young children how to work together and making important decisions as a family is a great first step in preparing them for democracy in the future.
Michigan State University Extension recommends the following books to help youth understand the election process:
For more articles on child development, academic success, parenting and life skill development, please visit the Michigan State University Extension website.