Three steps to prepare you and your livestock project for fair
Be better prepared for your fair experience by planning, attending other shows and knowing your budget.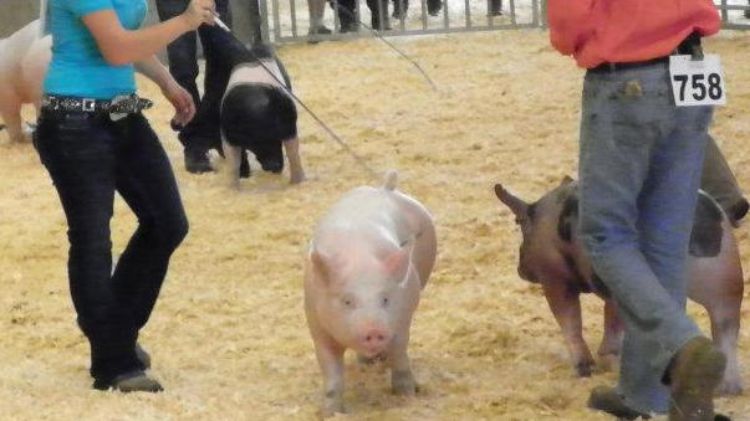 Preparing for a successful livestock 4-H project starts now. Start planning, attending other fairs and shows, and asking questions of other 4-H members, leaders and volunteers, and you will have a more rewarding and educational market animal experience. By setting goals now and continuing the learning process throughout your project, your experience will be more enjoyable and less stressful. Follow these three concepts to increase your personal success with your animal project.
1. Plan ahead in purchasing your project
Sheep, swine and goat exhibitors are probably searching for or have already raised or found their project animal. In case you're still looking or for future years, the Michigan Club Lamb Association, Michigan Sheep Breeders Association, and the Michigan Pork Producers each have links on their webpages to respective sales. Consider concepts of animal evaluation to select your project, paying particular attention to purpose and long-term outcome of the project. If you are raising your own project animals, don't be afraid to ask others what genetics they use to assist you in continuing to improve your herd and/or flock genetics.
2. Attend other shows and fairs
Whether you are exhibiting an animal or just watching from the stands, attending other shows and fairs around the state is an educational experience. Learning from other events is one of the easiest ways to improve your showing ability. Take the time to sit in the stands and watch how other exhibitors interact with their animals and how they move the animals around the ring. This also allows you to become familiar with the format of how a show runs to be better prepared for your next event. Wondering where events may be held? The Michigan State University Pavilion for Agriculture and Livestock Education hosts numerous events throughout the year with some additional information being found on the MSU Department of Animal Science Youth Events webpage. There is also a detailed list of all 2015 Michigan Fairs and Events on the Michigan Association of Fairs & Exhibitions webpage.
3. Know your budget
After you have caught up on sleep and unpacked the show day supplies, it is time to take a breath and really look at the cost of the show experience. The Michigan 4-H Market Animal Project Record Book is a great way to track your costs throughout the experience as well as chart and predict animal performance. Don't like paper notes? There is a 4-H Livestock Record app. The new app is the perfect complement to the recently revised Michigan 4-H Animal Market Project Record Book.
Still have questions? Michigan State University Extension provides numerous resources including Animal Science Anywhere lessons that can aid learning more about your project.