Tom Cooley receives Outstanding Alumni Award
Tom Cooley receives Outstanding Alumni Award at ANR Week 2019.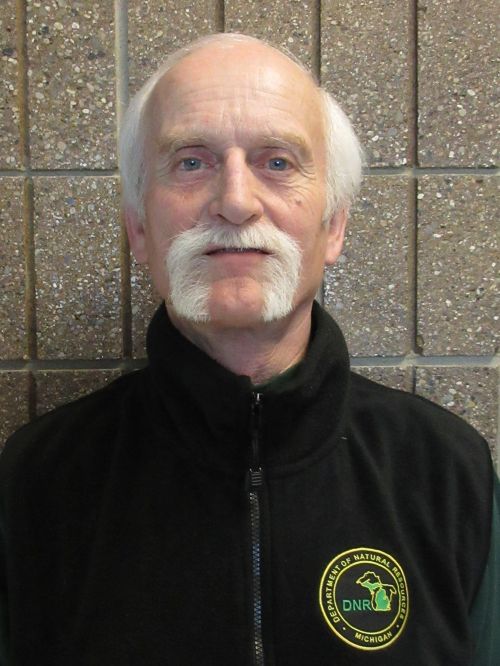 The CANR Outstanding Alumni Awards are given to those who have distinguished themselves by obtaining the highest level of professional accomplishments, and who possess the highest standards of integrity and character.
Tom Cooley is a wildlife biologist specialist at the Michigan Department of Natural Resources (DNR). Over the past 40 years, he has become the go-to person for wildlife necropsies and diagnostics in Michigan. He has been the lead pathologist on over 10,000 cases of wildlife mortalities in the past decade alone. He has authored or co-authored hundreds of publications and peer-reviewed papers, interviewed as an authority about wildlife diseases, and wrote and took photos for the Wildlife Disease Manual.
He has been an MSU Extension 4-H volunteer since 1982. He helped develop statewide programs, taught sessions, and served as a judge at both county and statewide events. His service also includes leadership for his community's youth recreational programs, Boy Scouts and the Michigan Youth Hunting Education Contest, and he is an active member of his local church.
Mr. Cooley has received the 2017 National Wild Turkey Federation Outstanding Conservationist of the Year Award and the 2009 Michigan DNR Wildlife Division's Marv Cooley Award. He was a team recipient of the United Conservation Clubs Conservationists of the Year Award. Bath Township and Bath Community Schools recognized him for his leadership of their youth recreation programs.