Krusac receives 2023 CANR Outstanding Alumni Award
Dennis Krusac will receive the 2023 CANR Outstanding Alumni Award during ANR Week.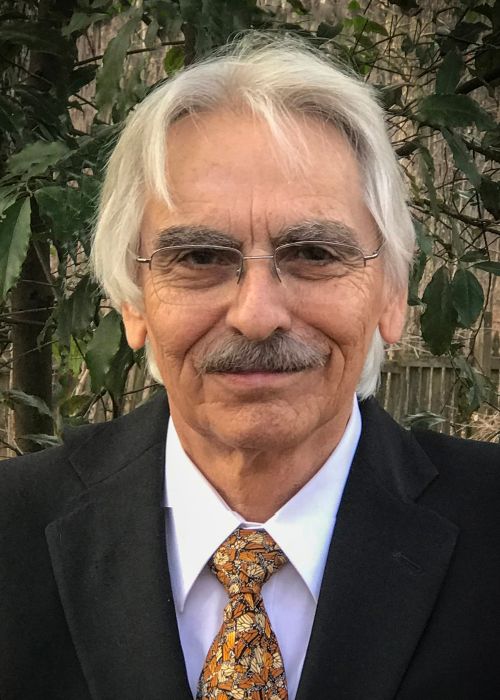 Dennis Krusac, of Acworth, Georgia, will receive a Michigan State University (MSU) College of Agriculture and Natural Resources (CANR) Outstanding Alumni Award at the March 10 ANR Awards Program.
The CANR Outstanding Alumni Awards are given to those who have distinguished themselves by obtaining the highest level of professional accomplishments, and who possess the highest standards of integrity and character.
An MSU fisheries and wildlife alumnus, Krusac has been an endangered species specialist for the U.S. Department of Agriculture Forest Service for the past four decades. In this role, he has developed innovative conservation and education programs, managed habitats for a number of species, provided subject matter expertise, and established partnerships while supporting the work of the UDSA Forest Service. His assignments have included the first wildlife biologist on the Wayne National Forest in Ohio, first zone biologist on the Francis Marion National Forest in South Carolina, first zone biologist on the Cherokee National Forest in Tennessee, and 31 years as an endangered species specialist in the regional office in Atlanta, Georgia. In his current position, he works on projects in all 13 southeastern states and Puerto Rico. Krusac is also a certified wildlife biologist and member of The Wildlife Society.
Through his work, Krusac has helped with the red-cockaded woodpecker recovery, bat conservation and recovery, rusty-patched bumble bee recovery, Louisiana pine snake restoration, peregrine falcon reintroduction, bald eagle reintroduction, ruffed grouse and wild turkey management, brook trout restoration and collaborative conservation for at-risk aquatic species. He has also helped create fishing opportunities for families, and has served on the Forestry Service Land and Water Conservation Fund, a regional team that evaluates the acquisition of conservation land proposals.
Krusac continues to work for fish and wildlife species and habitats across the southeast. He shares his passion by connecting people with the importance of nature. He has received numerous awards for his service over the years. Most recently, he was honored with the C.W. Watson Award from the Southeastern Association of Fish and Wildlife Agencies in 2022 for his impactful and distinguished service in conservation excellence for his 43-year career. He is the only Forest Service employee to receive this award in its history.