Trever Meachum receives CANR Distinguished Service Award
Trever Meachum to receive 2020 CANR Distinguished Service Award at ANR Week.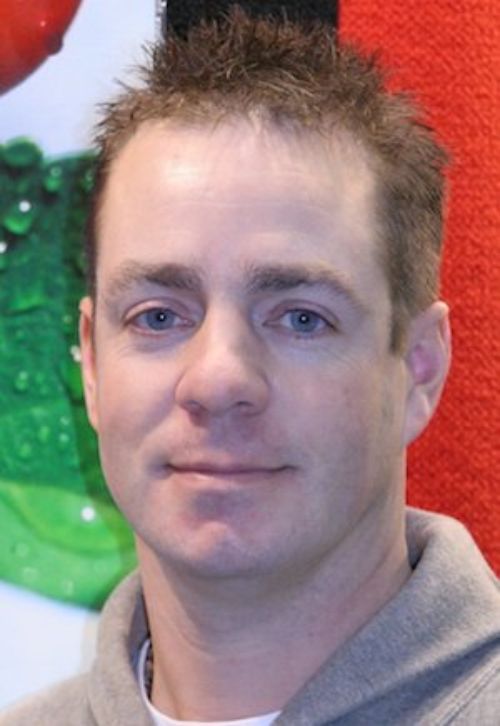 Trever Meachum, of Hartford, Michigan, will receive the MSU College of Agriculture and Natural Resources (CANR) Outstanding Alumnus Award during ANR Week on March 6.
The award honors individuals or partners who have made outstanding contributions to Michigan's agriculture and natural resources industries, and who possess high standards of integrity and character to positively reflect and enhance the prestige of the college.
An MSU alumnus with a bachelor's degree in horticulture, Meachum has been a leader in the agricultural community and strong supporter of MSU and CANR for many years. He is production manager for High Acres Fruit Farm, a 5,500-acre fruit and vegetable cash crop farm in Van Buren County that he farms with his parents and brothers. He continues to support the university in many ways, including working with a number of faculty and researchers to provide access to his fields for various research trials. Currently, he is a member of the advisory boards for both the Trevor Nichols and the Southwest Michigan Research and Education Centers contributing to their strategic planning efforts. In addition, he annually hosts the Department of Horticulture graduate student tour visit of Michigan horticulture.
He has dedicated his time and personal resources to advance the fruit and vegetable industries and share with others the benefit of Michigan's diverse agriculture. He was instrumental in working through the merger of the Michigan Vegetable Council Show and the Michigan State Horticulture Society's Hort Show to create the Great Lakes Fruit and Vegetable Expo. In addition, he served as treasurer of the International Fruit Tree Association, where he regularly travels overseas to attend their annual tour to learn novel production and marketing ideas. When the tour was held in Michigan, he helped organize it and presented on the state's industry.
Meachum has volunteered for the Michigan Plum Advisory Board, the Michigan Agriculture Cooperative Association Apple Committee, Michigan Apple Research Committee, the Michigan Vegetable Council and the Michigan Processing Apple Growers. He is also an active Michigan Farm Bureau member and has served as president of the Van Buren County Farm Bureau. Currently, he serves on the Michigan Food and Beverage Council Board and is a past chair of the Michigan Department of Agriculture and Rural Development (MDARD) Commission of Agriculture and Rural Development, where he was appointed as a member in 2012. In this role, he ensured Michigan's specialty crops are represented in important decision-making. He also serves as secretary for the Hartford Township Planning Commission.
It is leaders like Trever Meachum who truly pave the way for success for the next generation of fruit and vegetable growers.