Forestry alum receives 2022 CANR Alumni Service Award
Melinda Jones will receive the 2022 CANR Alumni Service Award during ANR Week.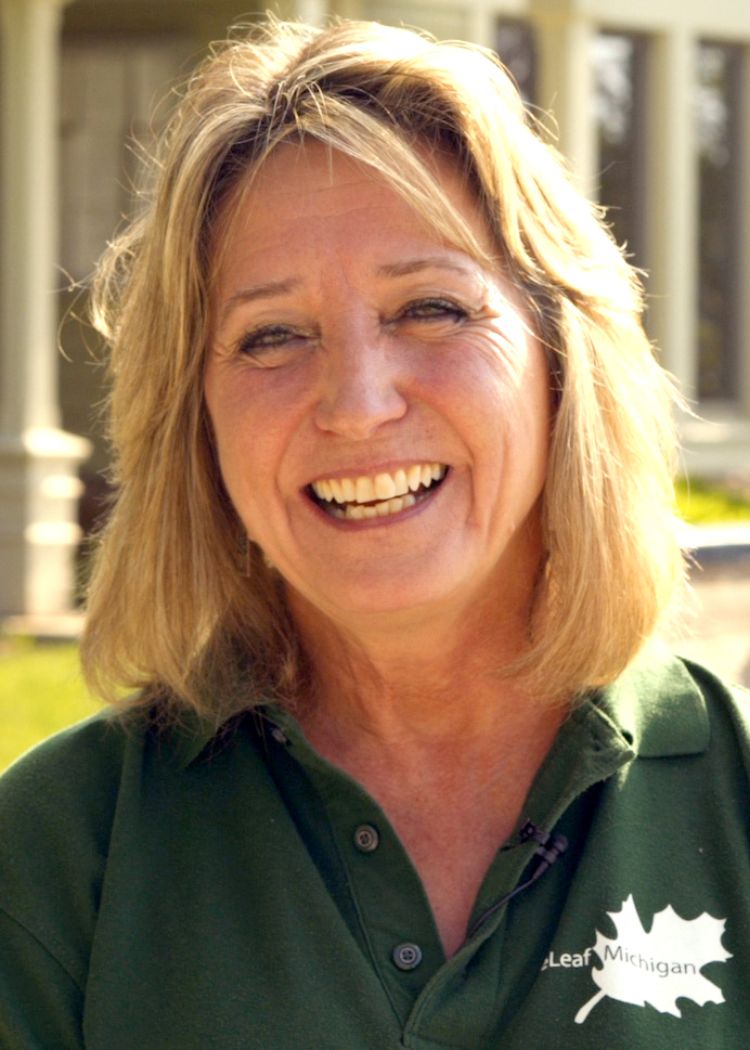 Melinda Jones, of Houghton Lake, Michigan, will receive the Michigan State University (MSU) College of Agriculture and Natural Resources (CANR) Alumni Service Award at the March 11 ANR Awards Program.
The Alumni Service Award honors CANR alumni who have demonstrated continuing outstanding volunteer service to MSU, the CANR or meritorious public service on a local, state, national or international level. Candidates must possess the highest standards of integrity and character to positively reflect and enhance the prestige of the CANR.
Jones earned her bachelor's degree from MSU in forestry with a concentration in urban forestry. Currently, she is executive director of ReLeaf Michigan, a state-wide non-profit tree organization, where she has served in various capacities since its inception. ReLeaf Michigan's programs are designed to work hand-in-hand with their partner communities to not only plant trees, but to also develop local capacity to replicate planting efforts in future years. Through ReLeaf Michigan, Jones partners with communities across the state, raising the profile of and recognition of forestry as both a profession and a solution to many of our world's challenges.
In both 2010 and 2020, Jones represented ReLeaf Michigan in the development of the Michigan DNR's Forest Action Plan, which establishes priorities for state investments in cooperative forestry programs. She remains a key partner in the Michigan DNR's urban and community forestry program helping sustain and implement the state and DTE Energy Foundation's annual tree planting grant program. Under Jones' leadership, ReLeaf Michigan has been recognized with numerous awards, including the Arboriculture Society of Michigan's Community Service Award in 2017 and the 2017 Air Quality Pillar Award from the Mid-Michigan Environmental Action Council.
Prior to her involvement with ReLeaf Michigan, Jones held a 25-year-career at Detroit Edison, now DTE Energy. She began as forestry specialist working her way through various leadership positions in lines operations, including General Foreman of Line Clearance. She served in numerous management positions, including manager of Howell and New Hudson Service Centers where she was responsible for overhead and underground lines, planning and line clearance. She also held the additional position of Catastrophic Storm Director responsible for storm activities when customer outages reached 100,000 and above and worked with a team of employees to totally redo the company's storm plan. She concluded her DTE career as director of Labor and Employee Relations, Staffing, Compensation and HR Technology.
Jones continues to engage in service to and cultivating the profession of forestry. In recent years, she has served on the State of Michigan's Board of Foresters, the body responsible for oversight and implementation of Michigan's Registered Forester Program. She also represented Michigan for nine years on the International Society of Arboriculture (ISA) board of directors, serving as both vice president and as president-elect. She is past president of the Michigan Forestry and Park Association (MFPA) and has been recognized by the MFPA, the Arboriculture Society of Michigan and the International Society of Arboriculture with their most distinguished awards.
In addition, Jones has championed the interests of the arboriculture profession by serving on the Michigan Urban and Community Forestry Council and on the boards of the Michigan FFA and Greening of Detroit.
She has spoken to numerous professional groups on topics of interest to the tree care profession ranging from emergency planning to human resources. Most recently, she has been an active member of the Michigan Oak Wilt Coalition, using her many connections across the state to raise awareness of this invasive disease.