True 4-H science teen leaders: Alpena County
Alpena County has a true 4-H science teen leader in Brooke Gersewski.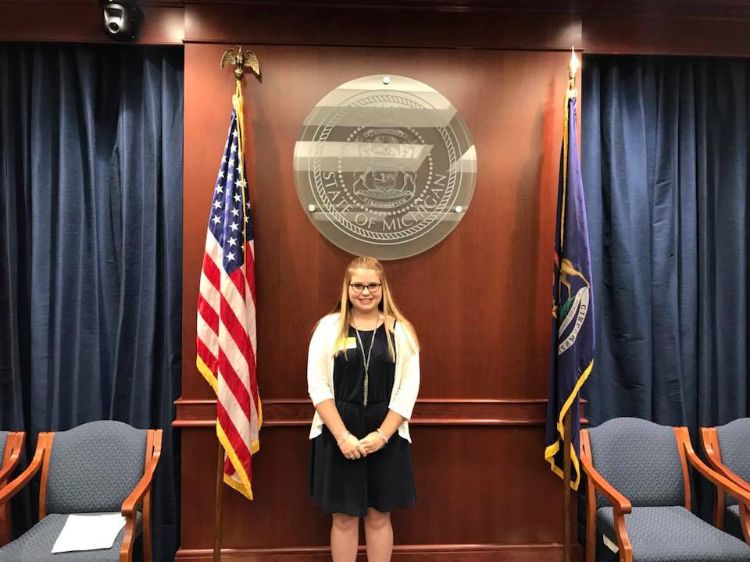 Alpena County has a true 4-H science teen leader in Brooke Gersewski. Helen-Ann Cordes, 4-H program coordinator in Alpena County, commented on why she believes Brooke is a true teen science leader.
"Brooke Gersewski is a true 4-H science leader in Alpena County because of her dedication to making things better,'" said Cordes. Brooke has greatly contributed to 4-H in not just Alpena County, but Michigan as a whole."
Gersewski is an example of a true teen 4-H science leader because of her willingness to step up and ensure 4-H grows. She does this by assisting others, mentoring new members and not being afraid to try new things. Through her 4-H swine and lamb production projects, Gersewski helps new members by educating them on proper showmanship, animal care and wellbeing, and providing livestock marketing tips and insights. She is always willing to volunteer her time and experience to help others.
Gersewski understands that 4-H is bigger than the individual and not about making money or winning grand champion at fair. She knows the value of educating others, having fun and growing 4-H at the home and beyond.
Gersewski is a member of the Green Acres 4-H'ers, Market Club, Sewing Club and Shotgun Club. Through her 4-H clubs, Gersewski is involved in a variety of projects ranging from animal science, conservation, home economics, outdoor recreation, shooting sports and more. She has been involved with Alpena 4-H for nine years.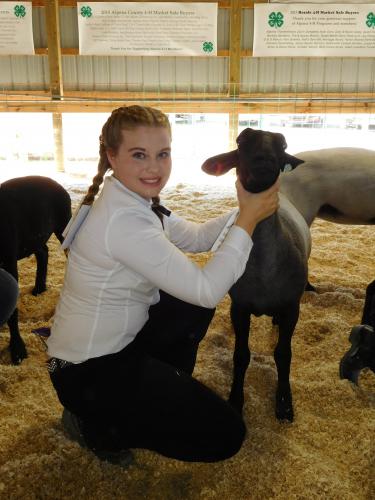 Throughout her 4-H career, Gersewski has received numerous awards like the 2014 Adeline Alexander Memorial Award in home economics, the 2015 junior horse and sheep fitting and showmanship and junior Norman W. Alexander Large Animal Sweepstakes at the Alpena County Fair, the 2016 junior Margaret Manning Livestock Diversification Award at the Alpena County Fair, and the 2017 Best of Show for Visual Arts and Crafts age 14-19 at the Alpena County 4-H Youth Day.
Gersewski exemplifies teen leadership at home, in Alpena County, as a teen leader on the 4-H Council for the past two years, and serving as the Alpena County 4-H Market Club vice president in 2016 and reporter in 2017. She has also undertaken leadership roles at the state, serving on the Michigan 4-H Youth Conservation Council, where she presented to the Michigan Senate in October 2017 about invasive species. Gersewski has recently been selected to serve on the 2018 Michigan 4-H State Youth Leadership Council.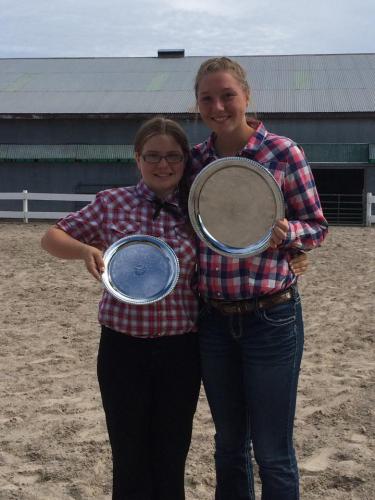 Cordes offered advice for other youth interested in becoming a 4-H teen leader.
"One of the biggest misconceptions I see youth have about being a leader is that they have to win at fair and be that person that talks in front of 75 fellow 4-H members at market club meetings," said Cordes. "This is not true. I think everyone has the potential to be a leader, you just have to be passionate and not afraid to ignite change and spark growth. Whether it is mentoring a new 4-H member individually or serving as the president of your livestock club you can be a leader. Leadership is not defined by how much you do or by how many awards you receive, but rather the passion and dedication you have to accomplishing the 4-H motto, "to make the best better."
Alpena County is growing a true 4-H science teen leader in Brooke Gersewski!
Michigan 4-H is proud to be part of the National 4-H tradition of supporting and growing true leaders. The next generation of empowered 4-H True Science Leaders continues growing in Michigan!
Michigan State University Extension and the Michigan 4-H Youth Development program helps to create a community excited about STEM (Science, Technology, Engineering, and Mathematics). 4-H STEM programming seeks to increase science literacy, introducing youth to the experiential learning process that helps them to build problem-solving, critical-thinking and decision-making skills. Youth who participate in 4-H STEM are better equipped with critical life skills necessary for future success.
To learn more about the positive impact of Michigan 4-H youth in STEM literacy programs read our 2015 Impact Report: "Building our 2015 Impact Report: "Building Science Literacy and Future STEM Professionals."
Michigan 4-H has many 4-H science programming areas for youth to explore. Science is everywhere with many questions to ask and discoveries to be made. For more information about 4-H learning opportunities and other 4-H programs, contact your local MSU Extension office.
Some of the other articles in this series