True 4-H science teen leaders: Isabella County
Isabella County has a true 4-H science pre-teen leader in Wyatt Hauri.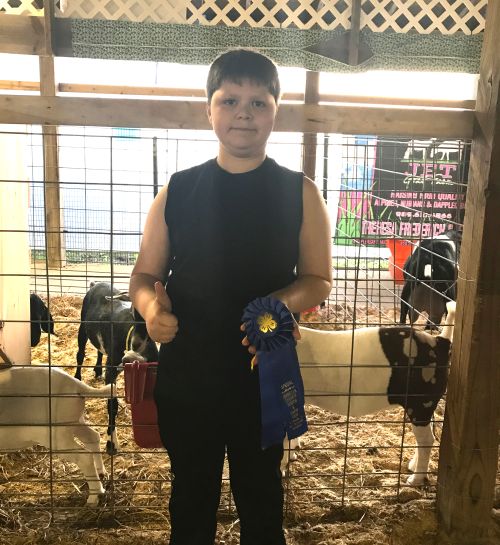 Isabella County 4-H has a true 4-H science pre-teen leader in 11-year-old Wyatt Hauri. Wyatt has been in 4-H for five years and just recently joined the Country Neighbors 4-H Club based in Shepherd, Michigan. During the holidays, the 4-H club members volunteer at Stone Lodge Memory Care facility in Shepherd where they make crafts, decorate cookies and visit with the residents.
"I enjoy spending Christmas time with Stone Lodge residents and getting to know them," said Wyatt.
Outside of giving time to serve others with his 4-H club, Wyatt enjoys exploring STEAM (science, technology, engineering, art and mathematics) 4-H projects that include animals, the environment, physical sciences and food.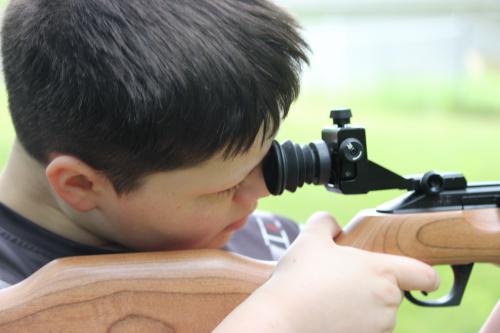 "I am involved in a wide variety of 4-H projects, including cats, shooting sports, exploring your heritage, mixed media, quilting, ceramics, leather-craft, food preservation, candy-making, talent and many more," explained Wyatt. "4-H is a great way to learn important life skills. I like to incorporate my 4-H projects with homeschool because it makes homeschool learning more exciting and interesting."
Wyatt is homeschooled and lives with his parents and three Sphynx cats. The Isabella County 4-H Talent Show is his favorite 4-H project. He enjoys combining his mixed martial arts with music and entertaining a crowd.
"I love the talent show, and have been in the talent show every year since I started 4-H," said Wyatt. "My mixed martial arts combined with the rush of performing is something I always look forward to at fair."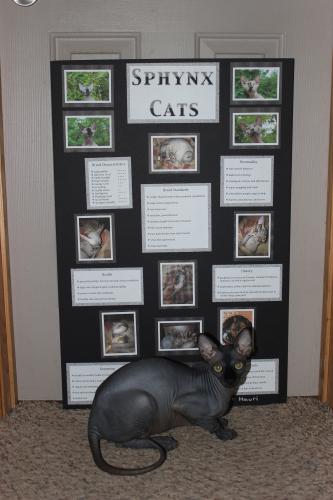 Wyatt's cat is a very close runner-up as his favorite 4-H project. He loves showing his cat, Daryl Dixon, and educating people about Sphynx cats in general.
In 2017, Wyatt received many awards at the county fair in a variety of science project areas. Michigan State University Extension's Kristi Schreiber, Isabella County 4-H program coordinator, commented on why she believes Wyatt is a true teen leader.
"I have known Wyatt for two years in my position as Isabella County's 4-H program coordinator. I have been so impressed with how he and his family have integrated so many 4-H projects into his homeschool education, specifically in the areas of food and nutrition science, animal science with his Sphynx cats, and the science of trajectory within his shooting sports disciplines. These are only a few of the incredible projects in which Wyatt has excelled. Wyatt is an avid learner and I look forward to having him as a teen leader in the future where he will utilize his considerable knowledge and passion as a mentor to other youth in our community."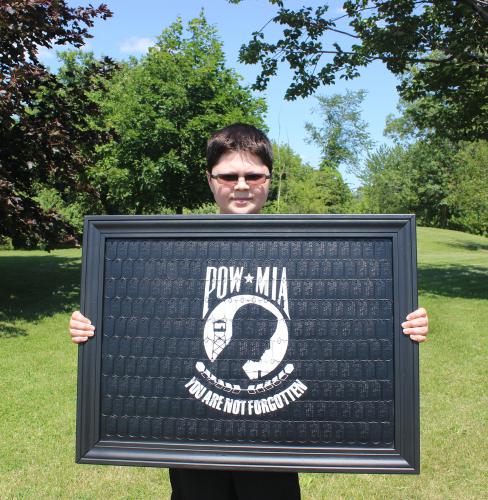 Another of Wyatt's 4-H projects is exploring his heritage. He made a POW*MIA flag from dog tags and as part of his homeschool lessons, he researched prisoners of war and soldiers missing in action and wrote a report to add to his POW*MIA flag. He also rode with the Farwell American Legion Riders to Eagle Glen Golf Course in Farwell, Michigan. The motorcycle ride was in honor of veterans and Wyatt rode on the back of his friend Charlie's motorcycle, holding the POW*MIA flag in the precession of flags. Wyatt's 2016 exploring heritage project was an American flag made from shotgun hulls.
"I made my POW*MIA dog tag flag in tribute of all POWs and MIAs," said Wyatt. "My grandpa guided me through building the flag, and I am grateful to have had my hero by my side."

Outside 4-H, Wyatt is also a member of the Sons of the American Legion (SAL) Post 443 in Sanford, Michigan. Wyatt's grandpa is a Vietnam War veteran and great-grandfather was a World War II veteran, so honoring veterans is extra special and important to him. Wyatt enjoys volunteering at the SAL brunch, serving food, talking to guests, and cleaning up. Wyatt was also the 2014 and 2015 Poppy King for the Sanford American Legion, and he was honored to be part of both year's Memorial Day ceremonies.
"I am proud to be a part of the American Legion," said Wyatt. "It is a great organization that helps many people from all over the United States."
What more can this young man do you ask? Wyatt is also a third poom black belt in taekwondo through Yats Tae Kwon Do in Midland. He has been training in taekwondo since the age of five. Wyatt has also trained in jujitsu for three years and is currently training at Spardella MMA in Farwell. He is self-taught via videos in many martial arts weapons, including bo staff, sai, tonfa, and kamas. Wyatt combines these martial arts to choreograph his own martial art routines to music for the Isabella County 4-H Talent Show.
Isabella County is certainly growing a true 4-H science pre-teen leader in Wyatt! Kristi offered advice for other youth interested in becoming a 4-H teen leader.
"I feel the best teen leaders are those youth that have a passion, an incredible drive within a specific project area, and wish to instill their love of learning about that area with other 4-H youth. These youth leaders very often tie their passion to career goals in their future. Teens that are interested in becoming a teen leader need to immerse themselves in their project area, take advantage of all the workshops, classes and competitions offered within 4-H, and commit themselves to helping other youth in their community."
Michigan 4-H is proud to be part of the National 4-H tradition of supporting and growing true leaders. The next generation of empowered 4-H true science leaders continues growing in Michigan! To learn more about Michigan 4-H true science leaders, view other articles in this series:
MSU Extension and the Michigan 4-H Youth Development program help to create a community excited about STEAM. 4-H STEAM programming seeks to increase science literacy, introducing youth to the experiential learning process that helps them to build problem-solving, critical-thinking and decision-making skills. Youth who participate in 4-H STEAM are better equipped with critical life skills necessary for future success. To learn more about the positive impact of Michigan 4-H youth in STEAM literacy programs, read the 2015 impact report: "Building Science Literacy and Future STEM Professionals."
Michigan 4-H has many 4-H science programming areas for youth to explore. Science is everywhere with many questions to ask and discoveries to be made. For more information about 4-H learning opportunities and other 4-H programs contact your local county MSU Extension office.