Updated pesticide management guide for Michigan Christmas tree growers
The updated 2023 Michigan Christmas Tree Pest Management Guide is available to assist growers in scouting and pesticide management decisions.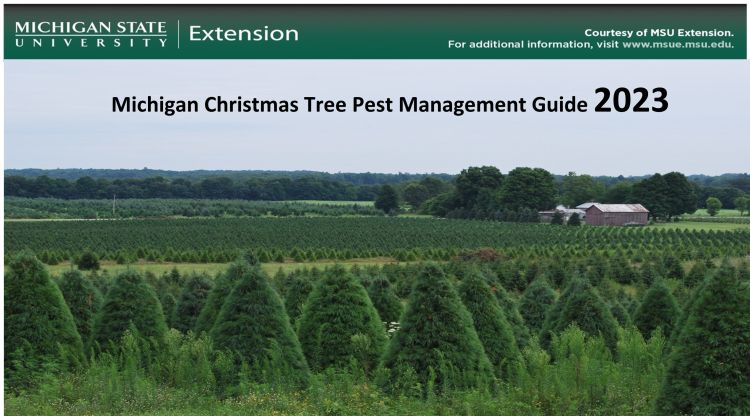 To provide Christmas tree growers with the latest pesticide management recommendations, the Michigan Christmas Tree Pest Management Guide has been updated for 2023. This guide provides information on Christmas tree pests, scouting information and registered pesticide products. Further information in this guide includes pollinator safety, MSU Enviroweather and preventing mite resistance.
In addition to this document, always read and follow all product label instructions for any pesticide. Although efforts have been made to check the accuracy of information presented in the Michigan Christmas Tree Pest Management Guide, it is your responsibility to verify it is correct by reading the corresponding pesticide label in its entirety before using the product.
Reference or omission of any specific commercial product or trade name does not imply endorsement by Michigan State University Extension.