URP Alumni Spotlight: John Said
Alumnus John Said shares aspects of his career after graduating from MSU with a degree in Urban & Regional Planning.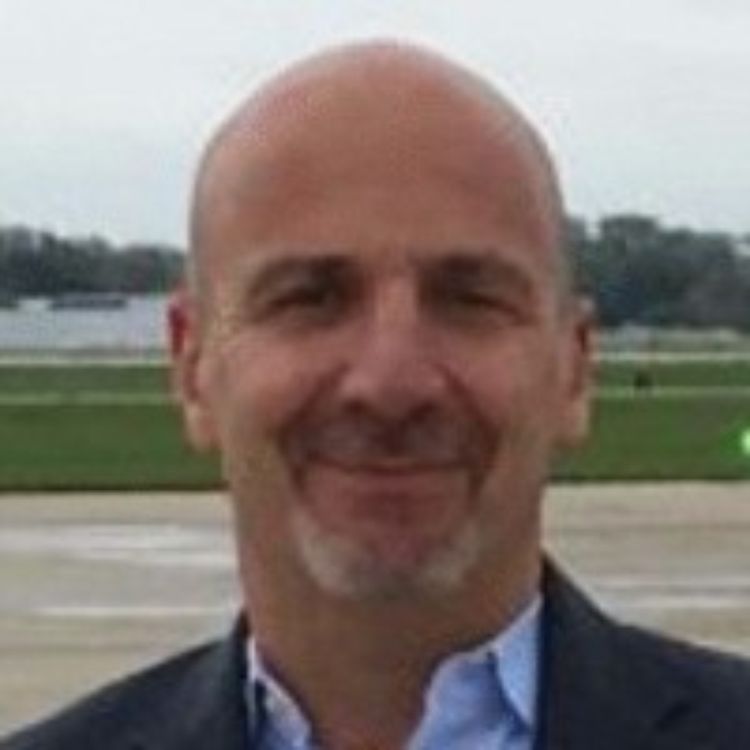 Year Graduated
1984
Where did your MSU Urban & Regional Planning degree take you?
Initially, I simply "lucked" into pursuing planning at MSU. I started off in Engineering (ugh!), but took a planning class (Steve Orlick was the instructor), just to check it out as I was intrigued by what "Urban Planning" might involve.
I was always interested in government (after representing my high school at Boys' State in 1978) and had always been a "map geek" (after navigating a family trip of 900+ miles roundtrip at age eight). So that all made the decision to pursue Planning as a profession much easier.
I graduated from MSU with a BSUP degree in June 1984. My other instructors in the Planning program during those years included Mark Wyckoff, Roger Hamlin, Carl Goldschmidt, June Thomas, and Rene Hinojosa.
When I graduated from MSU, the economic times were difficult with not a lot of local communities hiring, especially in Michigan. But I was finally able to land a position as a planning/housing specialist with the City of Romulus (outside Detroit) in October 1984. I worked there for about three years then relocated to Indiana in 1987 and worked for a small community (Town of Edinburgh) doing planning and economic development.
I then relocated to the Chicagoland area in 1989, where I worked for five suburban communities (Hoffman Estates, Hanover Park, Elmhurst, Morton Grove, and West Chicago) until 2017. I also obtained my AICP certification in the early 1990's.
I was fortunate enough to participate in the Sears Merchandise Group relocation to Hoffman Estates in the early 1990's from the Sears Tower downtown, the rejuvenation of the beautiful transit-oriented downtown of Elmhurst (2002-2010), and many other projects, and received the Burnham Award for a Comprehensive Plan in Illinois in 2009.
In 2017, I relocated back to West Michigan, and have been working with Holland Charter Township since that time.
Most recently, I proudly worked with the Township and our consultants to complete our Comprehensive Master Plan, which was adopted in November 2020.
As for my career path, I began as an entry-level planner and ultimately advanced to becoming a department director. I truly enjoy serving communities and remaining in the "thick" of the planning profession, and as such have chosen to not pursue other paths, such as municipal management or working directly for a developer.
I have been involved in current planning, site plan review, zoning and development ordinance writing, long-range planning, housing rehabilitation, economic development, community marketing/promotions, local special event planning, tourism promotion, and many other related areas.
I've had the opportunity to present to the Illinois APA, Upper Midwest Regional APA, DePaul University's Chaddick Institute, and other organizations and institutions. I've also been fortunate to meet planners and economic developers from China and Serbia, including taking them on tours of the communities I've worked for.
What
i
s your career highlight?
While I have enjoyed all the awards and accolades received over the years, the most enjoyable thing I've ever done in my career was visiting my daughters' classrooms when they were in elementary school in Elmhurst – where I lived and worked during those years – to talk about the City of Elmhurst's history and the projects we were working on at that time.
During their 3rd or 4th grade years, they had a unit on their local community, so their teachers enthusiastically invited me to visit and do presentations to their classes. My daughters really enjoyed these visits, as did their classmates and teachers, and I even received notes of appreciation from their principals. A truly memorable experience.
What does the future of the planning profession hold?
It is difficult to predict what the future of the planning profession may be, but I suspect things will continue to advance in the technology realm with the use of GIS, statistics/big data, and other similar tools. I also hope for increased focus on infill development over sprawl, connectivity, mixed-use projects, and farmland preservation.
I remember my time at MSU with much fondness and remain in contact with some of my fellow students from those years. I truly appreciate all that MSU has done in helping me launch my professional journey more than 35 years ago!