URP Faculty Spotlight: Dr. Zeenat Kotval-Karamchandani
Dr. Zeenat Kotval-Karamchandani joined the Urban & Regional Planning (URP) Program at the School of Planning, Design and Construction as an assistant professor in the Fall of 2013.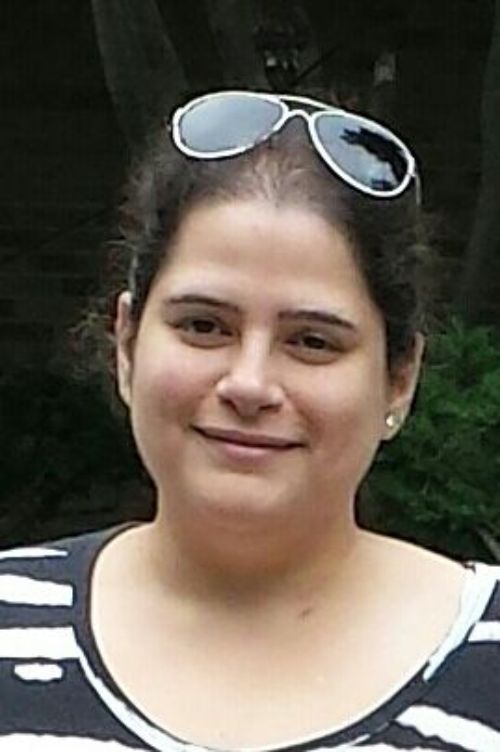 Dr. Zeenat Kotval-Karamchandani joined the Urban & Regional Planning (URP) Program at the School of Planning, Design and Construction as an assistant professor in the Fall of 2013, after completing her doctorate in Urban Geography across campus in the MSU Geography department. Dr. Kotval-Karamchandani teaches undergraduate and graduate classes for the URP. Below is a question-and-answer session with Dr. Kotval-Karamchandani outlining her current research interests and the importance of the planning profession.
Where did you do complete your undergraduate education? What did you study?
I did my undergrad education in Mumbai, India. My undergrad specialization was in what we call "Commerce" in India (much like a Business Administration here in the U.S.) at Mithibai College in 1995.
Where did you do complete your graduate education? What did you study?
I have two Master's degrees. My first one is a Master of Science in Hospitality Administration from the University of Massachusetts at Amherst (1998). My second degree is a Masters in Urban & Regional Planning from Michigan State (2007). My "hot off the press" PhD is in Urban Geography at Michigan State (2013).
What was your dissertation topic? Please describe it. What are your research interests moving forward?
My dissertation was titled "The Built Environment, Travel Patterns and Environmental Burdens: A Study of Six Neighborhoods in the Detroit Region." In that study, I looked at the socio-economic characteristics of residents in different urban and suburban neighborhoods and how these manifest in travel behavior and environmental burdens (fuel consumption and pollutant emissions). The different neighborhood characteristics represented different levels of density, connectivity and accessibility, and the general literature asserts that places with higher densities, connectivity and accessibility experience lower levels of automobile use since destinations are in closer proximity to residents.
The outcome of my study indicated that regardless of the neighborhood (built environment), the wealthier drive longer distances and consequently contribute to higher levels of environmental burdens. When comparing the inner-city Detroit neighborhoods to suburban ones, the wealthier residents in the inner-city neighborhoods drove more than the wealthier in the outer suburban neighborhoods (characterized by low density, connectivity and accessibility).
Moving forward, I'd like to continue research in transportation, environmental issues and sustainability.
What other private and public sector experiences have you accumulated over the course of your career?
As a student at the University of Massachusetts I worked as a Data Analyst for the Center for Economic Development (CED), an Economic Development Administration-sponsored University Technical Assistance Center. In addition, I have worked for a private consulting firm (Mullin Associates, Inc.) primarily in the New England Region for more than 15 years now. My work has focused on economic development issues, and I have had the opportunity to work in some great communities and see how we can use economic development forces and partnerships to reinvigorate struggling towns and cities.
What initially attracted you to urban planning? What has sustained your interest over the course of your study?
My work with CED and Mullin Associates brought me into the planning field. My experience over the years made me pursue my second master's degree in the planning field. I went to Geography to pursue a doctorate, because: 1) The urban & regional planning program did not have a doctoral program at that time; and 2) urban geography is as close as it gets to planning, and it gave me an avenue to pursue my interests in studying urban environments and their impacts on sustainability issues.
What is your urban planning philosophy (meaning: what are the principles that guide you in this field)?
My philosophy stems mainly from my ideology that social issues dominate all aspects of urban planning. I consider myself to be a social scientist and researcher, and strive to uncover aspects that would impact or be impacted by the physical planning and functioning of a city.
What advice would you give prospective urban planning students considering this line of study?
If you want to know how a community functions and would like to make a difference in your community or in the residents' lives, this is the right field to be in. Planning gives you the insight into the functioning aspects of a city and the knowledge of how to contribute towards it.
Anything else you would like to share?
If you must know, Yes! We are sisters. I am the nice one!