Use your 4-H record book to build an employability portfolio
Learn more about the relationship between a 4-H record book and an employability portfolio.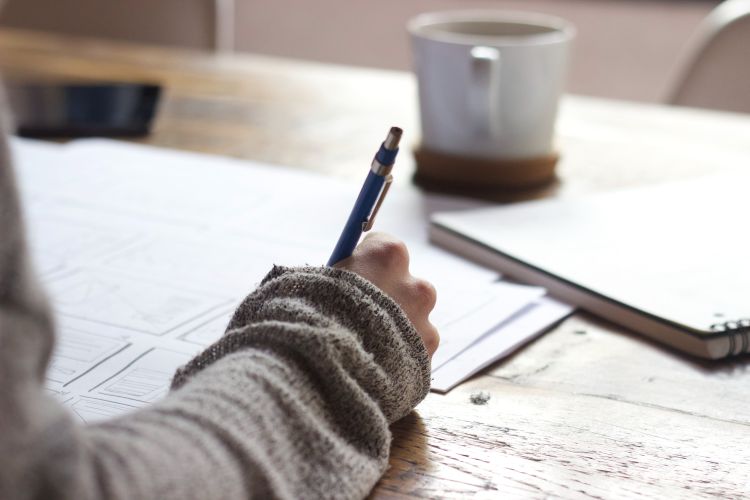 Michigan 4-H staff and volunteers continue to foster the use of some sort of 4-H record book with young people involved in 4-H projects. One such book, the Michigan 4-H Member's Personal Portfolio, is a tool that helps reinforce life skills such as keeping records, goal setting and planning and organizing. Regardless of the source, most record books will include the following categories:
Personal identification and membership information
4-H project experience
4-H leadership experience
4-H community service experience
Other 4-H involvement
4-H recognition and awards
Non-4-H activities that exhibit your skills, abilities and teamwork
With a little practice and guidance, a 4-H member can learn to transfer the content of their 4-H record book(s) into an employability portfolio for future use in interviews and with potential employers. An employability portfolio is more general, as opposed to highlighting skills used in a particular career. It focuses on a person's skills related to academic achievement or educational training, personal management and teamwork. Here are some examples of documents that a 4-H member might take from a 4-H record book to build the content of a portfolio:
Exhibits related to educational training and achievement
Copy of hunter safety certificate as part of participating in 4-H shooting sports
Copy of Youth for the Quality Care of Animals certificate
Copy of CPR or first aid certification
List of educational workshops attended as a part of 4-H
List of awards and recognition received through 4-H involvement
Exhibits related to personal management (organizational skills, trustworthiness, time management)
4-H club or project meeting attendance record
Letter of recommendation from a 4-H leader
Exhibits related to teamwork
Picture of the member serving as a 4-H club officer with a brief caption that identifies their role
Picture of the member participating in a 4-H community service project with a brief description of the project
Picture of the member serving as a 4-H teen leader or camp counselor with a brief caption that identifies their role
4-H Youth Development provides a wealth of experiences to help prepare young people for their futures. Getting the most out of 4-H record books by helping 4-H members create a portfolio for future use is just one more way to encourage hands-on experiential learning while enhancing workforce readiness. Michigan State University Extension and Michigan 4-H Youth Development helps to prepare young people for successful futures. For more information or resources on career exploration, workforce preparation, financial education, or entrepreneurship, email us at 4-HCareerPrep@anr.msu.edu.