Vegetable gardening techniques to help improve or start your urban or community garden
Register for at least one Smart Vegetable Gardening Series session March 3-4, 2016, in Grand Rapids and receive a free pass to the West Michigan Home and Garden Show.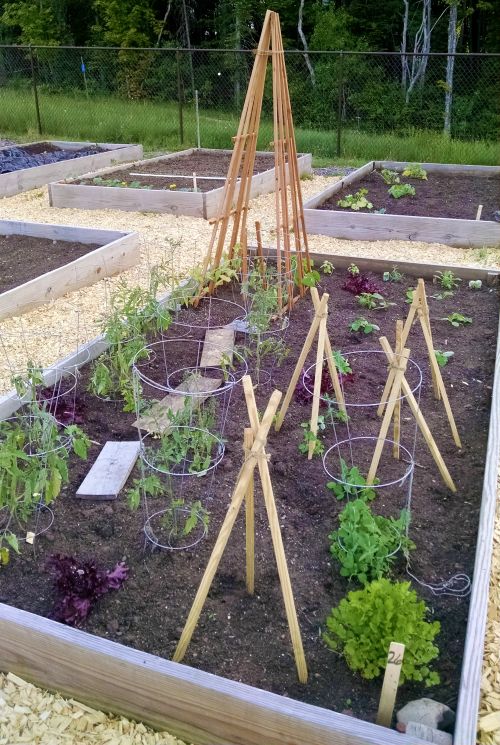 Want to learn how to grow your own fresh vegetables using earth-friendly and sustainable practices? Interested in creating a vegetable garden that is a haven for pollinators and other good insects? Are you involved in helping others learn about growing vegetables, such as a school garden, community garden or within a 4-H project? Then the new Smart Vegetable Gardening Series offered at the West Michigan Home and Garden Show, March 3-4, 2016, is for you!
Four different sessions are offered, and you can sign up for all four at a discounted rate or pick and choose. Sign up for at least one and receive a FREE pass to the West Michigan Home and Garden Show at the DeVos Place in Grand Rapids, Michigan. You can also register at the door if space allows. Each sessions is 1.5 hours and scheduled on Thursday evening and Friday afternoon, so you can determine which fit your schedule. Go to GRHomeShow.com/SmartVeggie to register now.
Sessions are focused around Michigan State University Extension's Smart Gardening initiative, and Extension educators will be on hand to present techniques and tricks on smart soils, increase efficiency, smart nutrient management, season extenders and smart gardening for beneficials and pollinators. In the "Smart Gardening for Healthy Soils" session, you will learn ways to improve the living components within your soil by adding organic amendments, using mulch or cover crops.
Want to discover ways to be more efficient in your vegetable garden, including cutting down on weeding, watering and other maintenance? Attend the "Smart Techniques to Raise Your Own Vegetables without Losing Your Mind" session. Ever wonder why your tomatoes or green peppers just don't amount to what you expected? Then "Smart Nutrient Management for Vegetables and Season Extenders for Smart Gardening" will be a good session for you. Learn more about the essential nutrients that vegetables need and how to manage these smartly. Learn about methods that will help you harvest your tomatoes earlier and later by extending the growing season.
Concerned about the plight of pollinators and want to help? Attend the "Be a Smart Insect Investigator" and "Smart Vegetable Gardening for Pollinators and Beneficials" sessions to identify different signs and symptoms of bad insects versus good insects. Learn ways to invite and keep pollinators and good insects in your vegetable garden.
Before or after attending the Smart Vegetable Gardening Series, use your free West Michigan Home and Garden Show pass to visit the Smart Gardening informational booth within the show. Complete with 25 free Smart Gardening tip sheets, Master Gardener volunteers will also be on hand to help with other smart gardening questions you may have.
For more information on a wide variety of Smart Gardening topics, visit the Gardening in Michigan website. You can also visit us at the following 2016 shows: the Novi Cottage and Lakefront Living Show Feb. 25-28 in Novi, Michigan; the West Michigan Home and Garden Show March 3-6 in Grand Rapids, Michigan; and the Lansing Home and Garden Show March 17-20 in Lansing, Michigan.