Walking and biking are not just for recreation
Communities are looking to increase non-motorized travel for a variety of reasons besides recreation.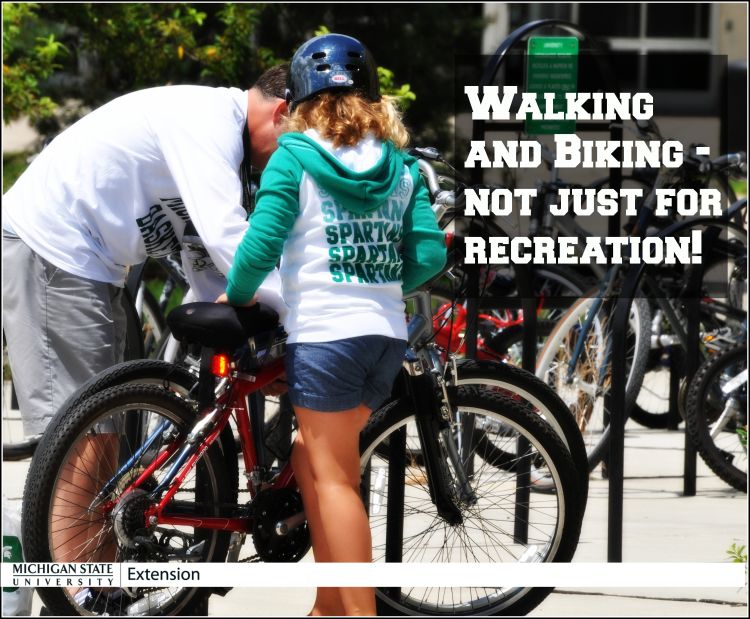 Walking and biking have always been identified as good forms of leisure activity and exercise. Today, however, bikeways and walking paths and trails, often referred to as "non-motorized facilities," are being developed or expanded by many communities for commuting, recreation, safety and enhanced quality of life.
Nearly every trip a person takes, including those using cars or public transportation, involves walking or biking. With a car, you must park it and walk to your final destination. With public transportation, you either walk or bike to the pick up and drop off site. Walking and biking are legitimate modes of transportation especially in urban areas. These increased travel modes help residents get to a variety of activities, including work, school, medical, educational, entertainment, transit and cultural areas.
As more people choose non-motorized forms of travel, having easily-identified biking and walking facilities can result in decreased accidents between pedestrians, bikers and cars by creating a defined area for bikers and walkers separate from car lanes.
Bike lanes are becoming a very popular way to increase mobility through biking. Adding bike lanes throughout a community promotes increased community attractiveness and value and economic development. Walking or biking allows the traveler to look at retail businesses as they move between destinations.
According to the Southeast Michigan Council of Governments (SEMCOG), bicycle and pedestrian facilities improve mobility by:
Enhancing the accessibility of southeast Michigan's transit system.
Complementing the region's town centers.
Giving residents transportation choices.
Empowering those who do not have access to or cannot operate a private vehicle.
SEMCOG is incorporating a non-motorized travel plan into its "2040 Regional Transportation Plan for Southeast Michigan.'" They plan to adopt the plan later this fall. Prior to the adoption, SEMCOG has scheduled nine public meetings around the region to review the draft findings and recommendations of the plan. These public meetings will begin in July in Macomb County and end in September in Washtenaw County.
These meetings will have an open house format. Presentations will be given twice during each session with public comment throughout. The public also can provide written comment. To learn more about the plan, see the public meeting schedule, take a survey or provide comments, visit the SEMCOG website.
According to Michigan State University Extension, bikeways and walking paths are good amenities that communities can add to increase the attractiveness and quality of life for their residents.