Welcoming new families is more than a nametag
Quick reminders and considerations for clubs and groups during fall recruitment.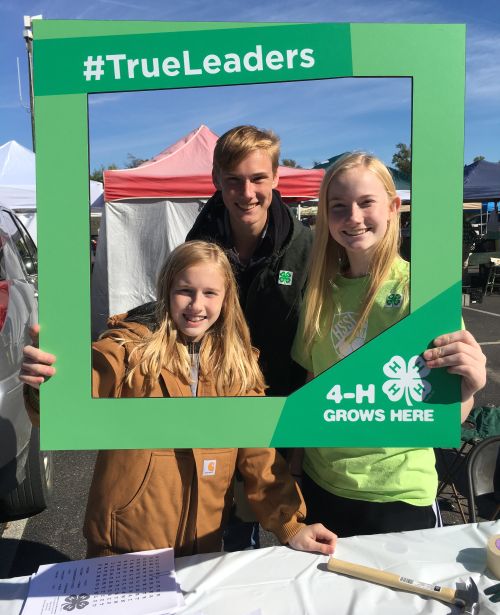 Fall festivals, community fairs and events are an annual tradition for schools, neighborhoods and community centers. They provide opportunities for multiple organizations to network, share resources and introduce you to their club, faith organization, youth sports or performing arts. Families attending these events may be new to your state, region, community or school. They may also have lived their entire life in the area and may be seeking new opportunities or wanting to expand their interests or volunteer.
After a community fair or networking event, you may have a list of prospective families and contacts that want to know more about your club. They are looking to make connections and have potentially selected your group, more than likely based on their prior experiences. For instance, the parent who was active and enjoyed music, athletics, a faith community or Michigan 4-H is now seeking similar experiences for their family. They may also want to connect and volunteer.
What happens when new families join you at the first club or group meeting? It takes courage to walk into a new group. While we want to grow and welcome new families and young people into our club, it isn't always that easy.
Whether we are welcoming members and families to a youth sports group, 4-H club or faith-based community, it is easy to say, "Hi, my name is…." and move back into the comfortable role of chatting with friends, family and neighbors. Meanwhile, new guests are seeking to make a connection and are looking around and trying to figure out how they might fit in, lean or share more. They sought out your organization because of the connection with a community event or fair, a neighbor, a passion as a youth, a flier or blurb in the school newsletter. What is essential is understanding that welcoming new families and members isn't just the role of one individual, but the entire group or club.
If they shared their email or phone number at the recruitment event, reach out via text or email before and after the meeting. Research has shown the best way to get new members, families and volunteers to participate is to invite them and make a connection with their personal interests. Personally ask them to join or attend, follow-up with an invitation and then have a conversation. Reminders via text, email or another call helps a new family, member or volunteer feel valued.
Connect new families, volunteers and members with a point person. How can you grow your program if no one is responsible for nurturing new participation?
Whether it is youth sports or 4-H, remember that jargon can be confusing. If this is their first meeting or their first year; what might seem universal isn't without an explanation. Also, take a deep breath and beware of information overload. Remember, too, that they may not be immediately ready to commit to registering, joining or signing up for the snack list.
Have a take-away ready to share, whether it is a recycled mug or glass filled with meeting times, a card with the 4-H pledge, who to contact, or something that reflects your club. This is also an easy, inexpensive and creative project for 4-H club officers. Feeling welcomed or being recognized is always appreciated.
This year, make it a 4-H club commitment to be welcoming!