West central Michigan small fruit update – April 13, 2021
Spring's early arrival is advancing plant growth and development in most small fruit crops. No winter or spring frost/freeze damage has been observed in blueberries, strawberries and raspberries/blackberries.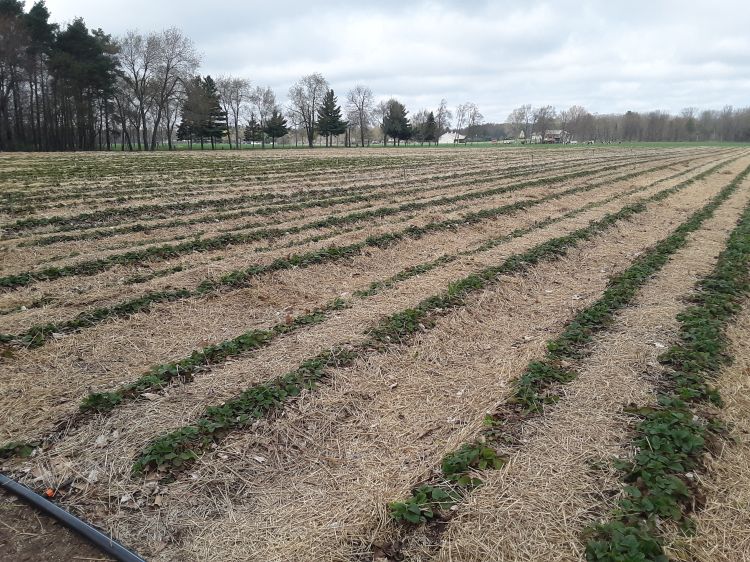 The small fruit season of 2021 started one or two weeks earlier than in other years thanks to a mild-winter and the early arrival of springtime temperatures. As of April 13, weather conditions in west central Michigan are characterized by minimum and maximum temperatures averaging 48 and 68 degrees Fahrenheit, respectively. Nightly temperatures have remained, for the most part, above the freezing point, and the daily maximum temperatures have reached 70 to 80 F. Those temperatures allowed for an early accumulation of growing degree days (GDD). So far, GDD accumulation in west central Michigan is 135 GDD base 50 F.
Regarding precipitation, there is a water deficit in west central Michigan due to a small amount of snow accumulated during winter and a limited amount of precipitation during early spring. Up until now, the amount of precipitation accumulated is only 3.8 inches since Jan. 1. However, one-third of this precipitation occurred during the past week. According to Jeff Andresen, Michigan State University climatologist, the current deficit is more than 2 inches below the normal accumulation at this time of the year. If weather conditions remain unchanged, no rain or a limited precipitation, crops like blueberries and strawberries will require supplemental irrigation to ensure a healthy crop.
Currently, straw has been removed from strawberry fields and plants are initiating growth and development with no problems (Photo 1). Plant inspections during the past two weeks indicated no winter or spring frost damage affected strawberries during this early part of the season.
Regarding blueberries, an evaluation conducted in blueberry fields at Ionia, Kent, Ottawa, Allegan and Van Buren counties indicted blueberry flower buds were not affected by low temperatures that occurred between Saturday, March 27 and Friday, April 4, when nightly temperatures fluctuated between 15 and 30 F. Since most blueberry varieties were dormant at that time, those temperatures had no effect on the health of the flower buds.
Although no winter or freeze/frost damage was observed, we were able to verify that winter and spring frost occurring during the previous seasons, combined with the 2020 summer drought (there were between 30 and 40 days with no rain or limited precipitation during the critical plant and fruit growth period) had a significant impact on the health conditions of some varieties. In some places fields that suffered water deficits during critical periods, in addition to spring/winter damage, plants are showing sparce growth with few flower buds, and affected shoots are looking whitish (Photo 2). Those shoots need to be pruned to make room for new growth to ensure a new crop for the next season.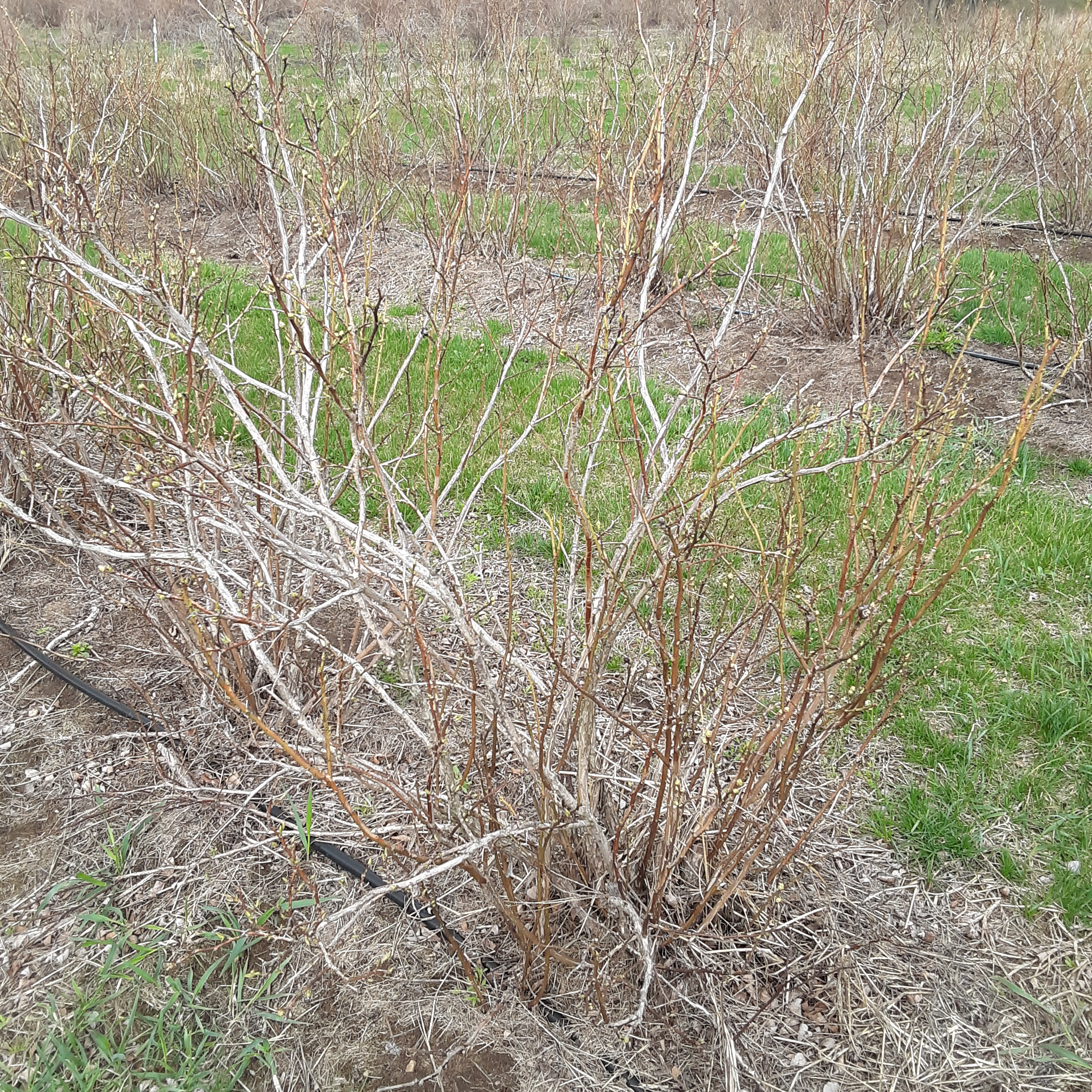 Because of these conditions, some growers started removing affected fields to replant them with new more productive varieties. The most affected fields are old low yielding fields, and those with extensive blueberry stem gall wasp damage (Photo 3).
Currently, most blueberry varieties are in growth stages going from bud burst to tight cluster with half-inch green in early varieties.